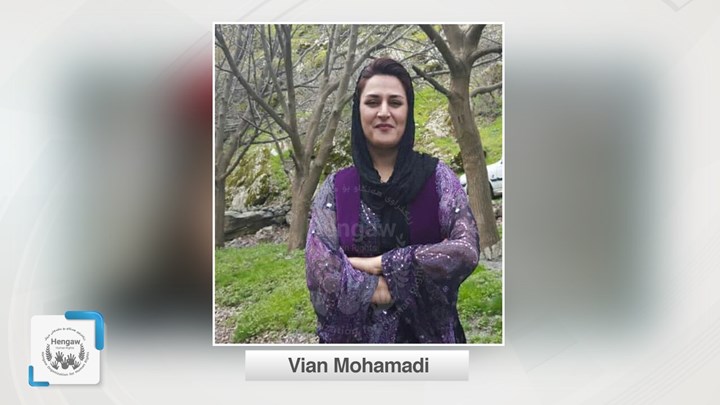 Hengaw : A Kurdish student from Marivan, who was arrested in Tehran last month, has gone on a hunger strike in the Urmia Intelligence Detention Center.
According to a report received by Hengaw Human Rights Organization, Viyan Mohammadi, a detained student from Marivan, has been on a hunger strike since Sunday, May 30, 2021, in protest of the extension of her detention at the IRGC Intelligence Detention Center in Urmia.
A relative of Mohammadi's family told Hengaw that she had been denied the right to contact her family after went on a hunger strike.
Viyan Mohammadi, a management student at the University of Tehran and a native of the Marivan District of Kurdistan Province, was arrested by IRGC intelligence forces in Tehran on Friday, April 30, 2021.
Earlier, Hengaw reported that 18 members of the IRGC's intelligence service raided Viyan Mohammadi's home in Tehran and, in addition to harassing her family, Arrested her, searched her home, and confiscated her personal belongings such as laptop, cell phones, and books.
It is worth mentioning that Faramarz Mohammadi, husband of Viyan Mohammadi, was also arrested on Saturday, January 9, 2021, during the wave of mass arrests of Kurdish citizens in January 2021, and was transferred to the Sanandaj IRGC Intelligence Detention Center. He was released from prison on a 300 million Toman ($15000) bail after nearly 4 days of detention.