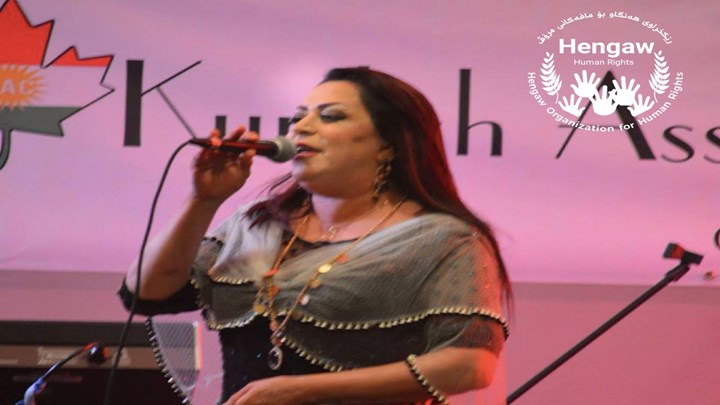 Hengaw: Galavezh Mohammadi, a female artist living in Canada, was arrested after returning to Iran by the forces affiliated with the Revolutionary Guards and is now detained at the Guards Corps detention center in Sanandaj.

According to report of Hengaw Organization for Human Rights, Galavezh Mohammadi, famous to Galavezh Saghezi, a resident Canadian, has been arrested after returning to Saghez City to meet her children.

One of the family members of Mohammadi confirmed the news that the Revolutionary Guard's intelligence forces attacked and arrested her on 30 August, at Galavezh Mohammadi's father's house.

This source said, Galavezh Mohammadi was transferred to the Guard Corps of Iran's Revolutionary Guard after two days, and her family has not been able to contact her until now.

Galavezh Saghezi has Canadian citizenship,a few time ago, she had come back to Saghez for visit her children.

The daughter and son of this artist have returned to Saghez a while ago, and during the return, Because her son was 18 years old ,and he can not return to Canada ,until he has completed his military service, and has kept him in Saghez.