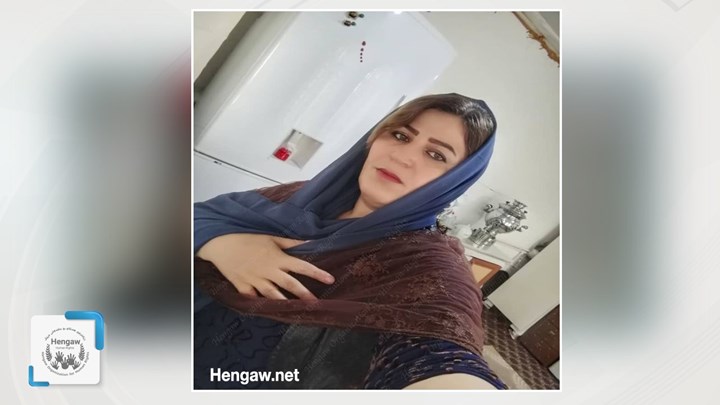 Hengaw: Kurdish citizen Golaleh Moradi from Piranshahr has been detained in Urmia for nine months without a court order. Since her arrest, she was denied the right to a lawyer.
According to the report received by Hengaw Human Rights Organization, Kurdish citizen Golaleh Moradi is still being held in the women's prison in Urmia, West Azerbaijan province. Golaleh Moradi was arrested nine months ago on charges of belonging to a Kurdish political party. She is also accused of being involved in the assassination of a member of the Iranian Revolutionary Guard.
An acquaintance of Golaleh Moradi told Hengaw that until now she has not been allowed to speak to her lawyer. Her lawyer was also denied the opportunity to find out more about her charges.
According to an informed source, since her arrest, Golaleh Moradi has been tortured and blackmailed several times by Ettelaat (Iranian intelligence agency) officials. The officers threatened her that her two sons, who were captured with her but then released, would face serious charges if she didn't comply with their demands. "They threatened to take my two sons and torture them in front of me," Golaleh Moradi said in a voice recording.
Golaleh Moradi was arrested by Ettelaat forces on April 17, 2021, after a member of Iranian Revolutionary Guard cadre was killed in Piranshahr in connection with this event and was placed in solitary confinement in Urmia for 35 days. She was then transferred to the city's women's prison. Her two sons, Tahir Bazazi and Matzin Bazazi, were arrested with her and released after a while.