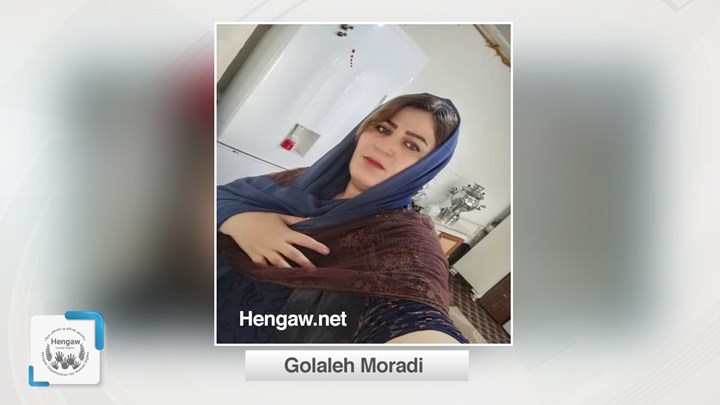 Hengaw : According to a report received by the Hengaw, Human Rights Organization, four months after the arrest of Golaleh Moradi, a Kurdish national from Piranshar, she is still being held in the women's ward of Urmia Central Prison and is denied access to an attorney.

According to a source familiar with Urmia Prison, Golaleh Moradi has been sent back and forth from prison to secret services detention center for interrogation and has been tortured and forced to sign a false confession otherwise they will detain her two sons who they had them detained with her initially. And threatened if she does not confess to what they want, her sons will face heavy consequences.
Golaleh Moradi was arrested by IRGC intelligence forces on Saturday, April 17, 2021, in connection with the killing of Osman Haji Hosseini a ranking member of the IRGC in Piranshahr, and transferred to Urmia. After 45 days of detention and interrogation she was transferred to the women's cells of Urmia Central Prison.
The both sons of Glaleh Moradi, Taher Bazzazi (son-in-law of Osman Haji Hosseini) and 14-year-old Matin Bazzazi, were also arrested in this connection, but they were later released.
Osman Haji Hosseini was killed on Friday evening (April 16th) on Ziwieh Road, and shortly after an opposition group called the "Eagles of the Zagros" took responsibility for the killing.