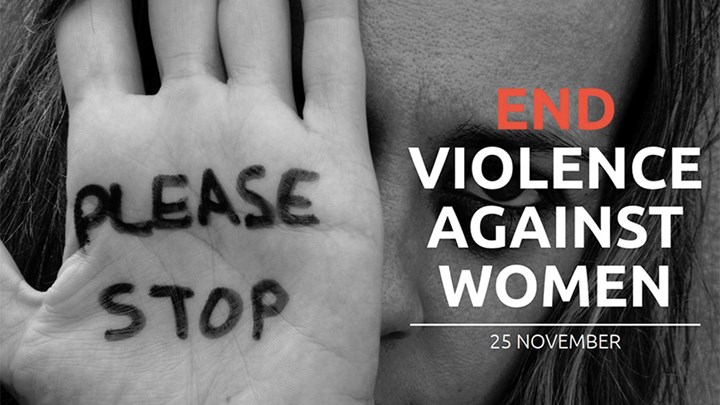 Hengaw: Hengaw Organisation for Human Rights has issued an annual report on Women's right violation in Kurdistan of Iran on the occasion of November 25, the International Day for Elimination of Violence Against Women.

Over the last year, 183 women's right violation cases in Kurdistan have been recorded, based on the statistcs center of Hengaw Organisation for Human Rights.

Hanging 3 Kurdish Women in Iran
Over the last year, 3 Kurdish women were executed in Iran's prison. These women, from Urmia and Sarv Abad were hanged in Sna(Sanandaj) and Urmia's prisons on charges of attempted murder, according to the report of Hengaw Organisation for Human Rights.


Arresting 46 Kurdish Women
Based on this report 46 Kurdish women were arrested by Iran's regime of whom 14 were from Kermanshan(Kermanshah) province, 12 from Urmia province, 12 from Sna(Sanandaj) province, 5 from Ilam province, one from Lorestan province and 2 were from Iraq's Kurdistan region.
Out of the 46 arrested women, 22 cases were charged on political activities, 15 cases charged on civil activities, 7 cases charged on religious activities and 2 were simply stockbreeders living in Iarq's Kurdistan region borders.

Issuing Verdicts for 10 Kurdish Women by Iran's Judiciary
Over the last year, 10 Kurdish women have been sentenced to 10 years and 6 months of nonsuspended confinement aggregately, of whom 4 were sentenced to 300 lashes punishment and 3.2 million Tomans fine penalty.

Murdering 27 Kurdish Women
Over the last year, at least 27 Kurdish women and girls were killed by their families. Based on this report, 10 cases were from Urmia province, 8 were from Sanandaj province, 7 were from Kermanshah province, one from Northern Khorasan province and one was from Ilam Province. The Reason for 16 cases was family issues.

86 Women Commiting Suicide in Kurdistan
According to the statistics center of Hengaw Organisation for Human Rights, over the last year 86 women in Kurdistan commited suicide of whom 47 cases were due to family issues, 14 due to poverty, 5 due to sickness and psycological issues, one due to resistance of the family against marrige, one due to political reasons and one due to banning from using smart mobile phones. In 17 cases reasons have not been cleared for Hengaw, yet.

Also, 48 suicides commited by hanging, 13 commited by self-burning, 16 commited by taking tablets and poison, 6 cases commited by jumping over buildings and bridges, one chocked by gas and two cases commited suicide by shooting.
Urmia province with 36 cases, Sanandaj 24 cases, Kermanshah 14 cases and Ilam province with 13 cases hold the records for women's suicide in Kurdistan.

Suspicious Death of 2 Kurdish Student Girl
Over the last year, 2 college student girls in Kermanshah province were killed suspiciously.
Mona Dorani agircutural phd student in Ahvaz university and Mariam Faraji international management master student in Karaj were died suspiciously.

8 Kurdish Women Injured and Died Due to Mine Explosions
Based on the reports of Hengaw, over the last year, 8 kurdish women were killed and injured due to mine explosions in Kurdistan borders of whom 2 were killed in Mehran borders and 6 were injured in Sardasht, Ilam and Kouhdasht.
Also, one woman was shot and injured by Iran's armed forces in Saqez.