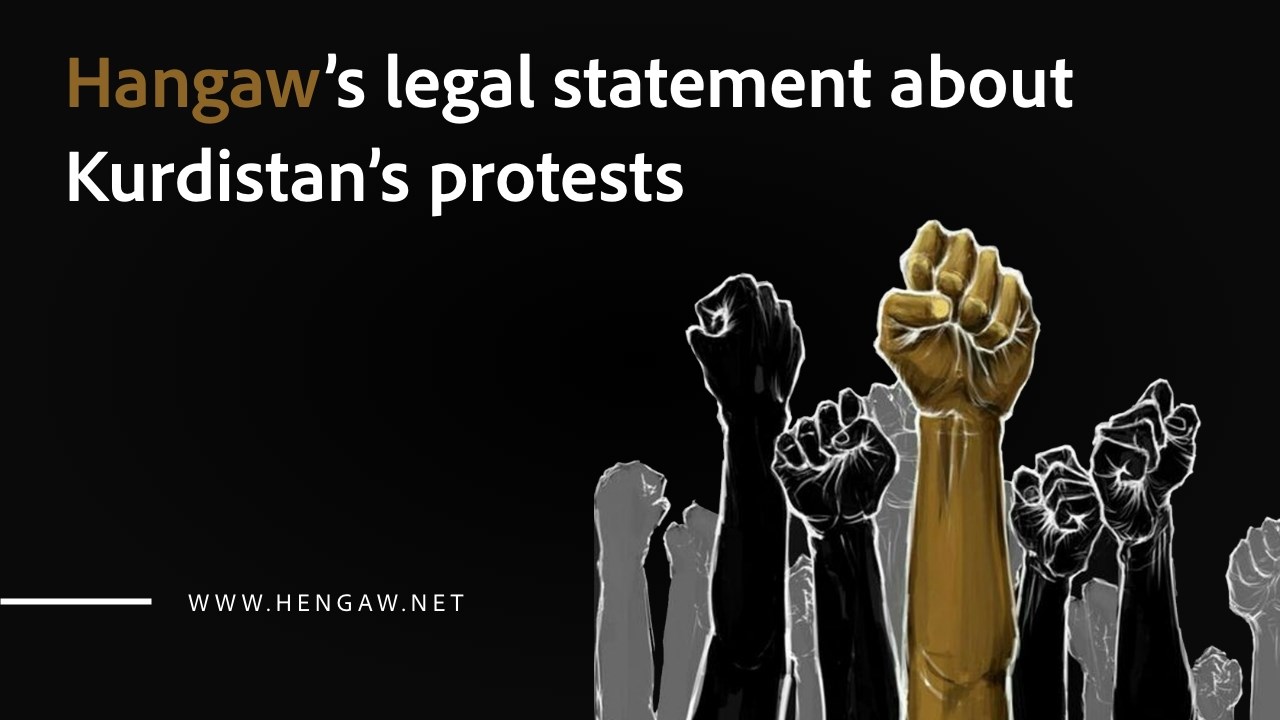 Hengaw Organization for Human Rights has consistently voiced its concern about the excessive use of force by security and military forces against detainees, particularly the injured who were held without access to medical care, since the beginning of the protests over the state kill of Zhina Amini.
The Hengaw legal counsel, Faraz Firouzi, announces the most recent actions taken in this direction by the Hengaw legal department. While maintaining watch of the most current scenario involving the seized individuals, the Hengaw legal department observes that these violent activities carried out by security and military authorities against protesters cannot be categorized as detention in the legal sense.

Legally speaking, it is evident that an arrest takes place when the suspect is taken into custody in accordance with all legal requirements, including the submission of a court order, notification to the family, access to medical services, as well as access to legal counsel and a detention lawyer, in the shortest amount of time, and sent to one of the reputable prisons, which is available in the list of the government's institution for prisons.

According to Article 2 of the International Convention for the Protection of All Persons from Enforced Disappearance, what we have seen over the past few days and is still going on is a hazardous criminal act that is illegal under international criminal law. The definition and examples of this illegal crime have largely taken on a customary aspect, and states are expected to abide by it even though the government of Iran has not joined this convention.

It is important to note that the defendant possesses these rights even under Islamic Republic of Iran law. However, in actuality, government forces are violating all applicable international legal norms in this area.

Hengaw statistics state that more than 1,000 people have been detained by Iranian security forces in Kurdish cities; more than 300 of them have been identified by Hengaw, and a sizable number of them were injured and required medical attention. In this regard, Hengaw has even been informed of cases in which a person died after being imprisoned due to mistreatment or a lack of medical attention, but Hengaw's legal team is still doing the necessary investigations and is unable to confirm these cases with certainty at this time.

The probability of torture multiplies due to the rise in the frequency of forced arrests and the lack of information regarding the whereabouts of the detainees.

It should be mentioned that 51 of the people taken captive by the security forces are women, and 19 of them are minors, according to statistics by Hengaw.

In this regard, we are making every effort to gain access to a complete list of detainees. After verification, we will be able to monitor the effectiveness of the present human rights procedures and inform the families of any potential legal actions as well as counseling services.

Hengaw Organization for Human Rights
September 2022
Hamburg