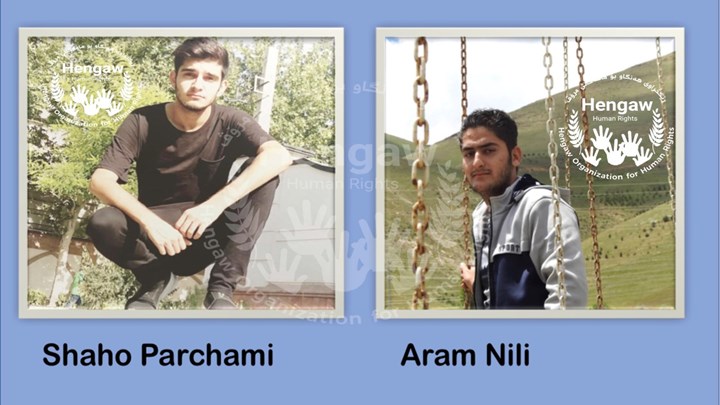 Hengaw: Iran's security forces in Sna(Sanandaj) arrested two teenagers on charge of political activities.

In late August 2018, two teenagers from Sna(Sanandaj) were arrested on charges of cooperating with Kurdish opposition parties in Iran and participating in ceremonies that were held to respect Sharif Bajavar, based on the report of Hengaw Organisation for Human Rights.

" Aram Nili,17, son of Fereidoun and Shaho Parchami,16, son of Mohammad are the identities of the arreated teenagers", noted Hengaw's reporter in Sna(Sanandaj).

The teens were transferred to an unknown place. After two month, there has not been any news on their whereabouts, yet, which has worried the families heavily.