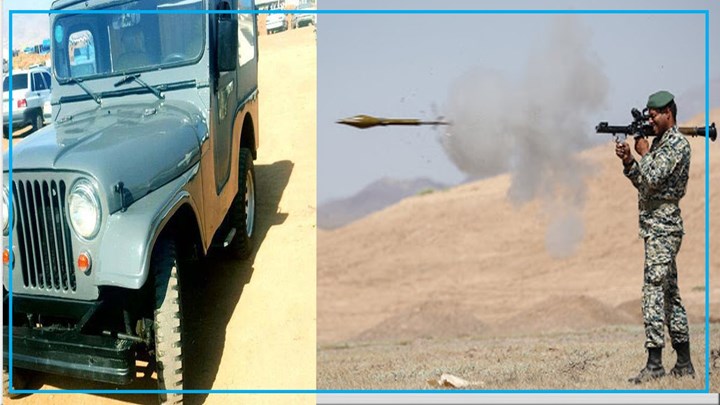 Hengaw: Iran's Islamic Revolutionary Guards Corps (IRGC) targeted a vehicle outside Mahabad, West Azarbaijan Province on Sunday, with RPG, as the result of which four passengers were killed.
Hengaw Organization for Human Rights received reports on Thursday, September 17, 2020, confirming that IRGC forces chased a Jeep near Koneh Deh village on the road between Mahabad and Sardasht, killing all its four passengers with an RPG fire.
So far, only the identity of Khizr Bayazidi, from Mir Abad of Boukan, is confirmed.
An informed source said the other three passengers were members of a Kurdish opposition party. However, no Kurdish political party has yet made any statements, and the media outlets affiliated with the IRGC are yet to cover the incident.
The source also stated that Khezr Bayazidi, who originally was from "Gulan" village near Khalifan area in Mahabad, was arrested last year over alleged cooperation with the Kurdistan Workers' Party (PKK), and that he had served a few months behind the bars.
Hengaw has also learned that the bodies were taken by the IRGC and not handed over to their families for burials.