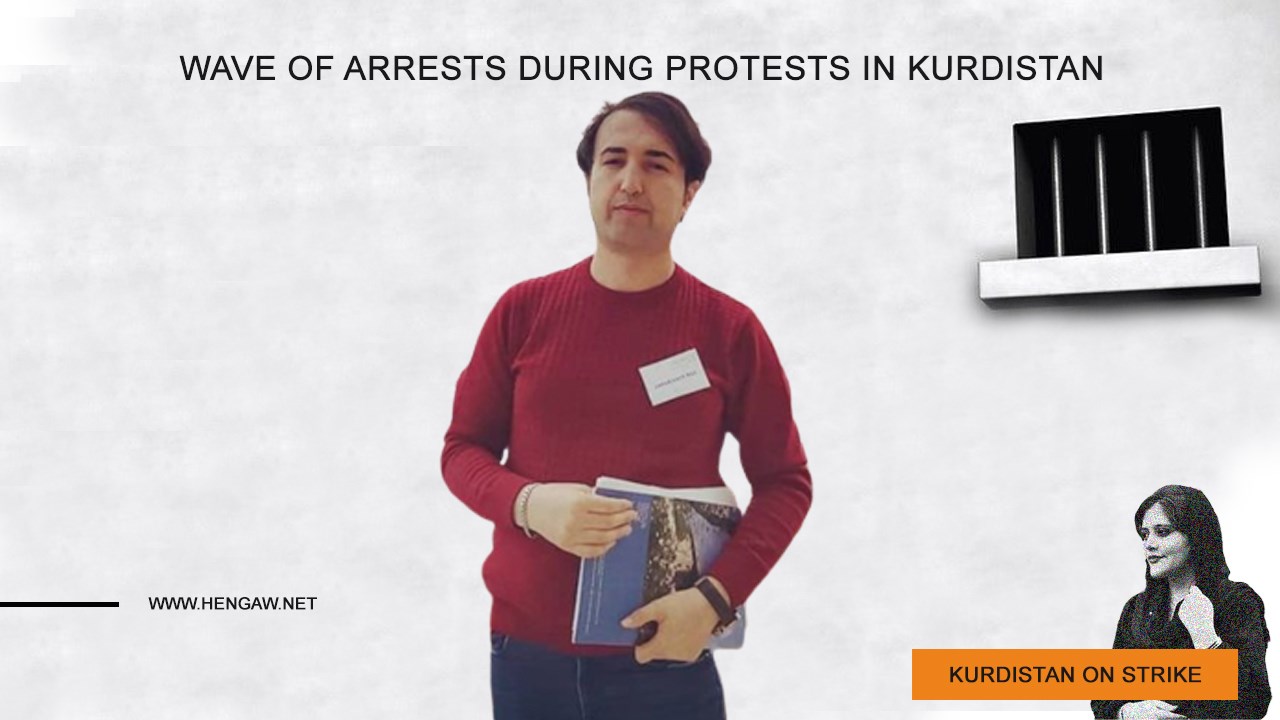 Hengaw: Tuesday,September 27, 2022
In the continuation of the wave of arresting of Kurdish citizens protesting against the state-kill of Zhina Amini, Jabar Dastbaz, a journalist from Diwandareh and a resident of Sanandaj (Sine), has been arrested.

According to the report received by the human rights organization Hengaw, Jabar Dastbaz was severely beaten and arrested by the security forces on Thursday, September 22, 2022, at the Siroos intersection in Sanandaj.

However, six days after the arrest of Jabar Dastbaz, there is yet no information about his situation and whereabouts.

Jabar Dastbaz, who is from Diwandareh and a resident of Sanandaj, is one of the well-known civil activists and active journalists in Kurdistan, who has published field reports about Kolbar, landmine victims, and women victims of family violence and has been summoned and threatened with many times by the security agencies.