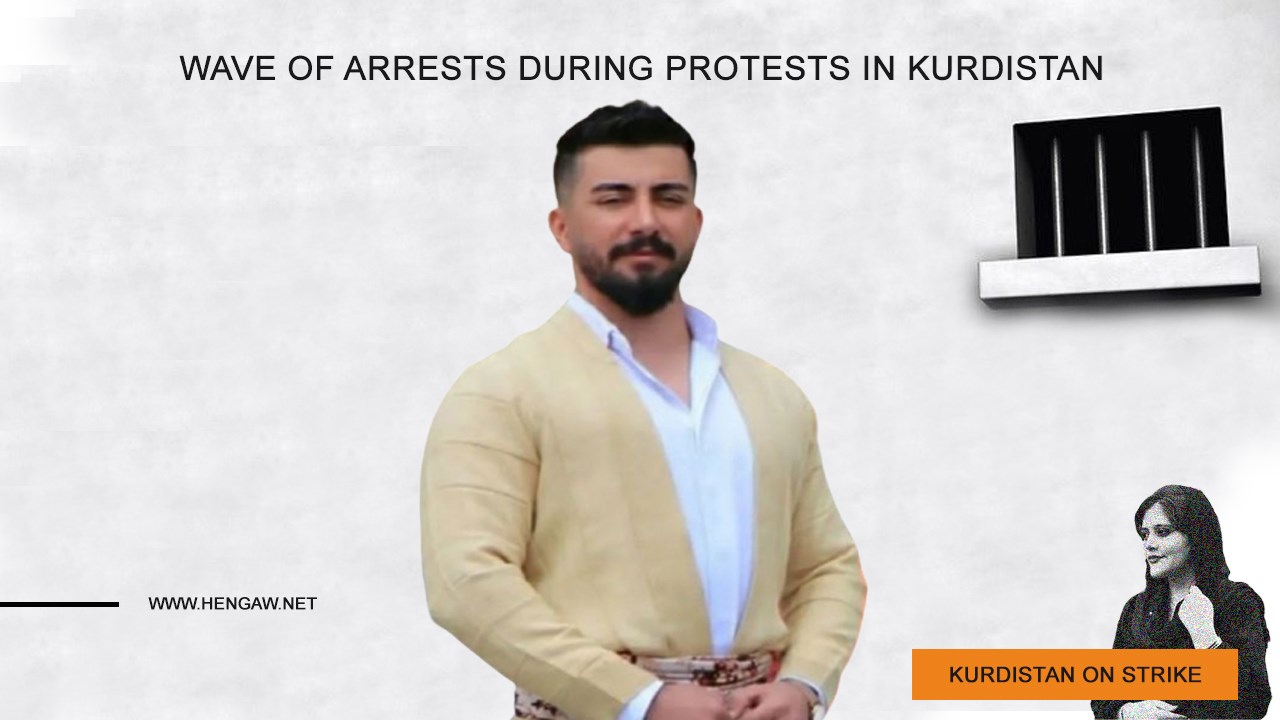 Hengaw: November 7, 2022
Khabat Waisi, a Marivan student who was temporarily released on bail three weeks ago, was taken by government forces once more.
Khabat Waisi, a 25-year-old student from Marivan, was kidnapped with violence by government forces on November 7, 2022, and taken to an unknown location, according to a report received by the Hengaw Organization for Human Rights.
Khabat Waisi, an English language student at Payam Noor University in Mariwan, was kidnapped by government forces on Tuesday, September 20, 2022, while he was wounded in the leg during the protests the day before, and after nearly a month, he was temporarily released on heavy bail on Tuesday, October 18.
It should be noted that this Kurdish person was arrested by IRGC intelligence agents on Saturday, October 2, last year without providing any legal documents and was temporarily released after one month on a bail of one billion tomans.