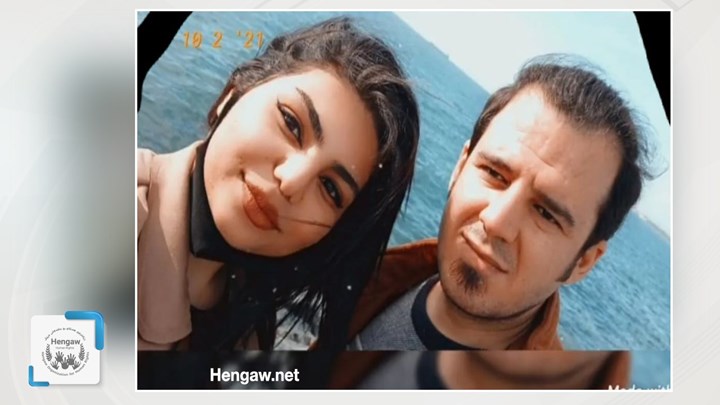 Hengaw: A Kurdish couple from Iranian Kurdistan drowned in a river in Greece on their way to Europe.
On January 13, 2021, the Greek police were informed via a call for help that a couple had been swept away by a river after a severe storm with snow and rain. The couple were two Kurdish refugees named Djalil Rawangard and Somaya Djamkhana from Mariwan, Iranian Kurdistan. They were on their way to Europe when the accident happened. Their bodies were found several hours later by the Greek police.
The couple was traveling with a group of refugees who reached Greece via Turkey.
"Last evening we left Thessaloniki and headed towards Athens. We didn't know the region and it was dark. As a result of tiredness and disorientation, my sister was swept away by a river. My brother-in-law ran after her and was also carried away. They both died. Djalil's body was found a few hours later and my sister's body the next day," Abdollah Djamkhana, Somaya's brother who was also with them, told Hengaw. Abdollah Djamkhana was arrested by the Greek police after the accident and is currently in a police station near Thessaloniki.
The young couple left their home country last year and stayed in Turkey until they left for their onward journey to Europe.
Citing the statistics registered by Hengaw Human Rights Organization, at least ten refugees from Iranian Kurdistan have died fleeing to Europe since spring 2021.