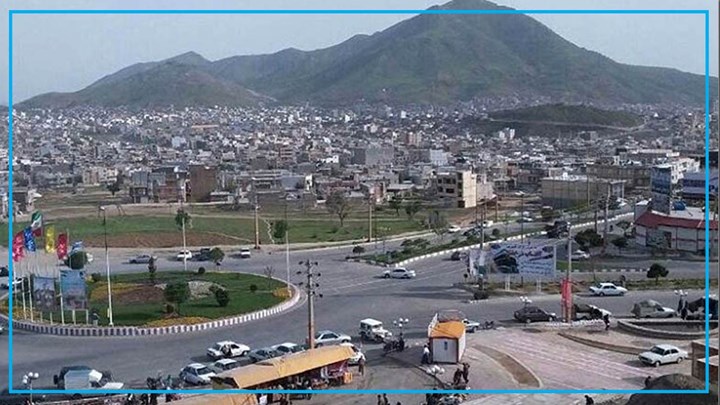 Hengaw : The security forces of the Islamic Republic of Iran have militarized the city of Baneh in Kurdistan Province of Iranian Kurdistan and detained citizens on the pretext of pursuing the perpetrators of Mohsen Fakhrizadeh's assassination.
According to a report received by Hengaw Human Rights Organization, on the evening of Wednesday, December 9, 2020, city of Baneh in Kurdistan Province was completely militarized by the Iranian Islamic Revolutionary Guards, the army, and law enforcement forces, who were controlling all the gates to the city and interrogating and searching the citizens.
A well-informed source from Baneh told Hengaw that at the same time as the city was militarized, telephone and internet lines were cut off and armed forces with heavy and light weapons were deployed in different parts of the city.
The source further stated that the special forces of the Iranian Islamic Revolutionary Guards who had photos of citizens entered the city of Baneh on Sunday and raided the homes of more than 30 Kurdish citizens looking for the people in the photos .
Hengaw has been informed that the houses of four Kurdish citizens identified as Saleh Chakool and Sarhad from Anijineh village, Kazem Ghaderi from Chuman village and Rahman Shadan from Abul Hassan village have been searched and interrogated by these forces.
In Hamzeh Abad neighborhood of Baneh, the homes of more than 10 citizens were searched and a citizen identified as Baghi (unknown family name) was detained by these forces.
According to Hengaw sources, more than 20 citizens have been detained in the past two days, whose identities have not yet been fully clarified .
On Friday November 27, 2020, Mohsen Fakhrizadeh Mahabadi, a senior figure in Iran's nuclear program, was assassinated in the Absard-Damavand area near Tehran, which Iranian officials blamed it on Israeli intelligence service .