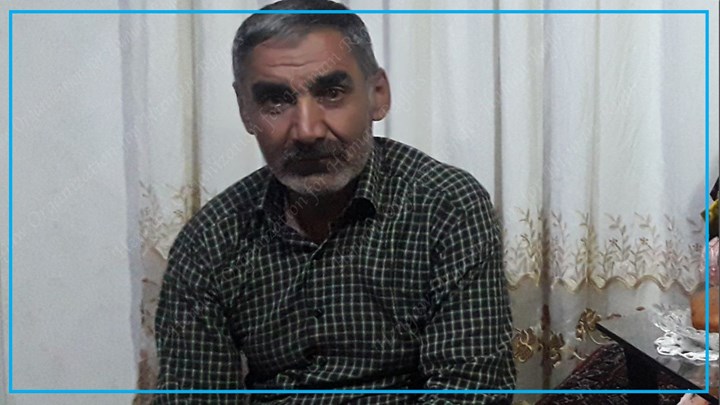 Hengaw: A citizen from Ruwansar and resided in a village of Javanroud who had been detained in November demonstrations, has been died under torture.

According to the report received by Hengaw Organization for Human Rights, On Wednesday evening, second January 2020, the corpse of a citizen in the name of "Hashem Moradi" found in a river near Safi-Abad village in Javanroud.

A close associate of Moradi's family announced during a call to Hengaw that Hashem Moradi had been detained on Saturday, 17th November 2019 along with extensive arrests in the city of Javanroud and his family had no information about him after that.

According to him, Hashem Moradi was from Benchele village of Ruwansar city and a resident of Safi-Abad village of Javanroud who was married with two young children. He was detained during colportage job.

The source went on to say that one of Javanroud's detainees previously told his family that he had been detained with us at Dizelabad prison for 10 days and then was transferred to an undisclosed location.

After his arrest, Moradi's family had been referred to security agencies and even to Dizelabad prison in Ketmanshah but received no response. According to the same source, the intelligence agency (Ettelaat) previously had told to the Moradi's family to publish a statement saying that he is mentally disabled and please let us know if anyone knows of him.

The source went on to say that On Saturday, an unknown person spoke in Persian called to the Moradi's home and said that Hashem's body is in a river near village of Safi-Abad and you can go to take it.

Hengaw sources said that the Corpse of Hashem Moradi was found while his legs were tied and the effects of torture on his body were quite evident.
The body of Hashem Moradi was buried yesterday in Benchele village of Ruwansar city in Kermanshah Province amid tight security conditions. The security agencies have threatened his family that they will face tough consequences in case of any spreading of information about his death.