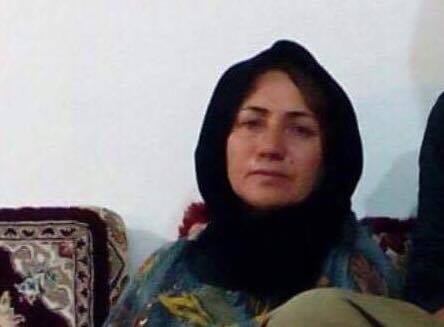 Hangaw:

The Iranian intelligence agents arrested a couple in the city of Diwlan (Dhgolan).
According to reports received by Hangaw, the Iranian intelligence agents arrested Parwana Hossein Panahi, on Monday January 30, 2017.
Someone close to Mrs. Hossein Panahi reported that the Iranian intelligence agents in Diwlan arrested Mrs. Hossein Panahi after threatening and assaulting her in front of her family.
The source also said that Mr. Hossein Panahi, who was not home during his wife's arrest, was later detained upon his visit to the intelligence agency's information office in Diwlan.
Parwana Hossein Panahi was previously sentenced to three years in prison, and her oldest son Sirwan was also detained for a number of years due to his activism; and her other son Poya was recently released from prison.
The Hossein Panah's family have wrote to the international human rights organizations among them include the UN's Special Rappoteur on Human Rights, Human Rights Watch, Reporters without Borders, and others to call on and pressure the Iranian government and its intelligence agencies to stop their harassment and assaults on the family.