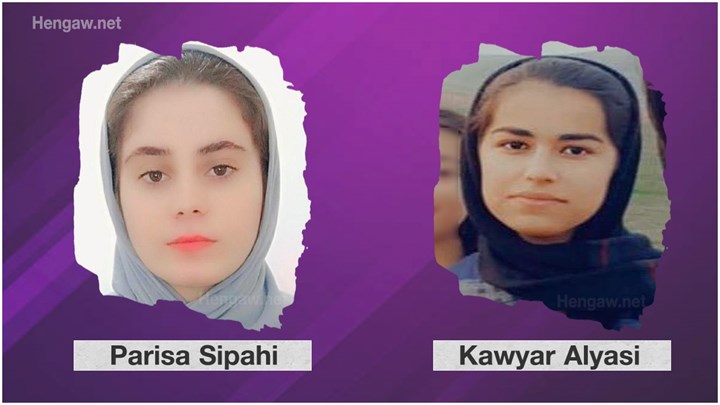 Hengaw: Two teenage girls from Mahabad, who were detained by security forces last week, have been released after being severely tortured.

According to a report received by Hengaw Human Rights Organization, two teenage females from the village of "Kuse Kariz" in Mahabad, Parisa Sepahi, 17, and Kavyar Eliassy, 18, ​​have been released from the detention center of the Intelligence Agency in the recent days.

According to an informed source, the two teenage girls were severely tortured by the intelligence service during their detention and accused by the security agency of "collaborating with a Kurdish opposition party".

Hengaw was informed that Parisa Sepahi and Kavyar Eliassy had been summoned to the Mahabad Intelligence Office twice after they released and had been interrogated for several hours.

The two teenagers were arrested on Sunday, April 3, 2022, along with three more citizens, Erfan Zolfinia, 18, from Saqez, Yousef Heshrati, 22, and Mansour Kanireshi, 32, from Piranshahr.

No information is available on the fate of the other three citizens.