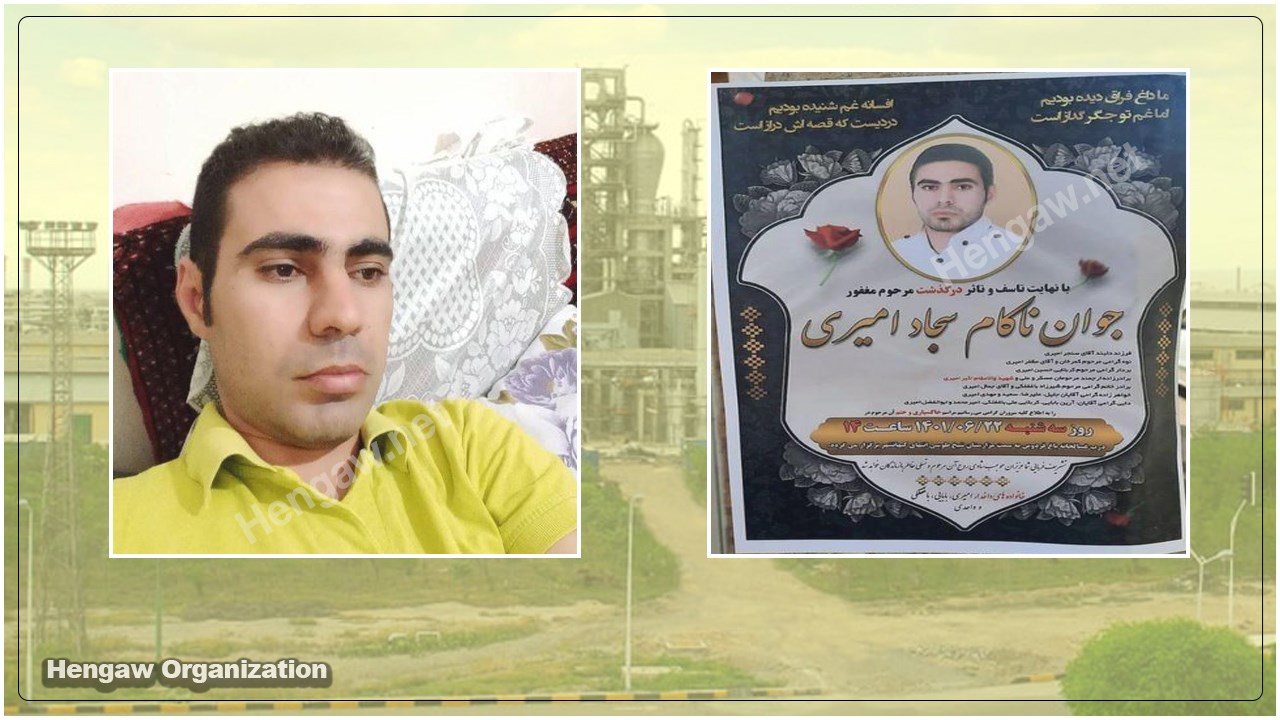 Hengaw: Wednesday, September 14, 2022
One of the workers of Kermanshah Petrochemical Company, located in Bistoun district of Harsin city, called Sajjad Amiri, 30, committed self-immolation after being fired from this company due to livelihood problems and died.

According to the report received by Hengaw Human Rights Organization, Sajjad Amiri committed self-immolation on Monday, September 12, 2022, in front of the Bistoun Petrochemical Company building. He was transferred to medical centers but he died due to the high percentage of burns.

An informed source told Hengaw: "Sajjad Amiri has worked in this company for several years, and in recent days, he was fired by the officials of Bistoun Petrochemical Company without any explanation, and he committed self-immolation due to poverty and livelihood problems."

Last month, two fired workers of Chovar Petrochemical in Ilam called Mohammad Mansouri and Ali Mohammad Karimi ended their lives due to livelihood problems too.