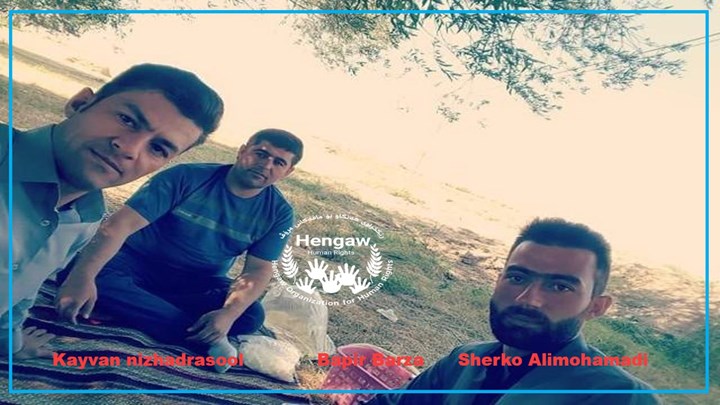 HENGAW — Iranian judicial authorities last Monday sentenced three Kurdish men to several years in prison for alleged links with Kurdish opposition parties.

According to the information obtained by Hengaw Organization for Human Rights, the accused were previously arrested in their hometown of Piranshahr, Western Azerbaijan.

The three men were identified as Shrko Ali Mohammadi, Keyvan Neja Rasoul, and Bapir Barzeh. They each received a four year prison sentence.

Hengaw has learned that another man, identified as As'aad Mahmoudi, was also arrested by the internal intelligence service of the Islamic Revolutionary Guards Corps. His fate remain unknown.