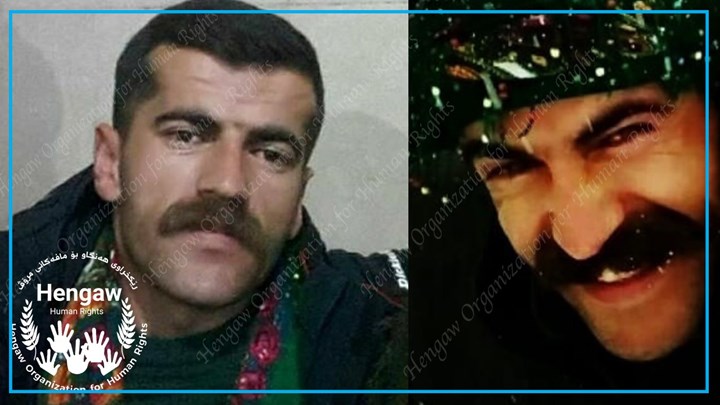 Hengaw: A citizen from Urmia who was arrested in 2018 by the Iranian security forces, is sentenced to death by the Islamic Republic judiciary.
According to the report received by Hengaw Human Rights Organization, Shakir Behroozi, a Kurdish political prisoner from Urmia, is sentenced to death execution by the second branch of the revolutionary court in Urmia by judge Sheykhlou.
According to an informed source, the sentence was issued in the past few days on charges of "armed action against the Islamic system" and "membership in the Komala party" and was officially declared to his lawyer.
The sentence was issued on charges of membership in Komala, while Shakir Behroozi was previously a member of the Kurdistan Democratic Party of Iran and had returned to Iran after leaving the party.
Shakir Behrooz is from Dizaj in Margavar rural district. In another case he was sentenced to 5 years imprisonment presided over by judge "Sheykhlou" in the second branch of the revolutionary court.
He was sentenced to prison due to being a member of the Democratic party of Iranian Kurdistan. He was not allowed to have a lawyer at the time.
Shakir Behroozi who was a Peshmerga of the Democratic Party of Iranian Kurdistan for 7 months, went back to Iran after leaving this party. On Tuesday, March 12, 2020, he was arrested by the Ettelaat forces in Urmia.
Shakir (Farhad) Behroozi spent few days in Urmia central prison last March, he was then transferred to solitary confinement in Ettelaat office. He was finally sent back to Urmia central prison in March.
A close relative of Mr. Behroozi told Hengaw that Shaker spent a year and nine days in solitary confinement and was tortured to confess the assassination of one of the Iranian gaurds corps named "Mamel Mohammadi".
Mamel Mohammadi was a member of the Iranian gaurds corps and was assassinated by unknown armed individuals on Tuesday, March 13, 2020 in Margavar region in Urmia. After a while "Zagros eagles", a military group affiliated with the Democratic party of Iranian Kurdistan, took responsibility for this operation.