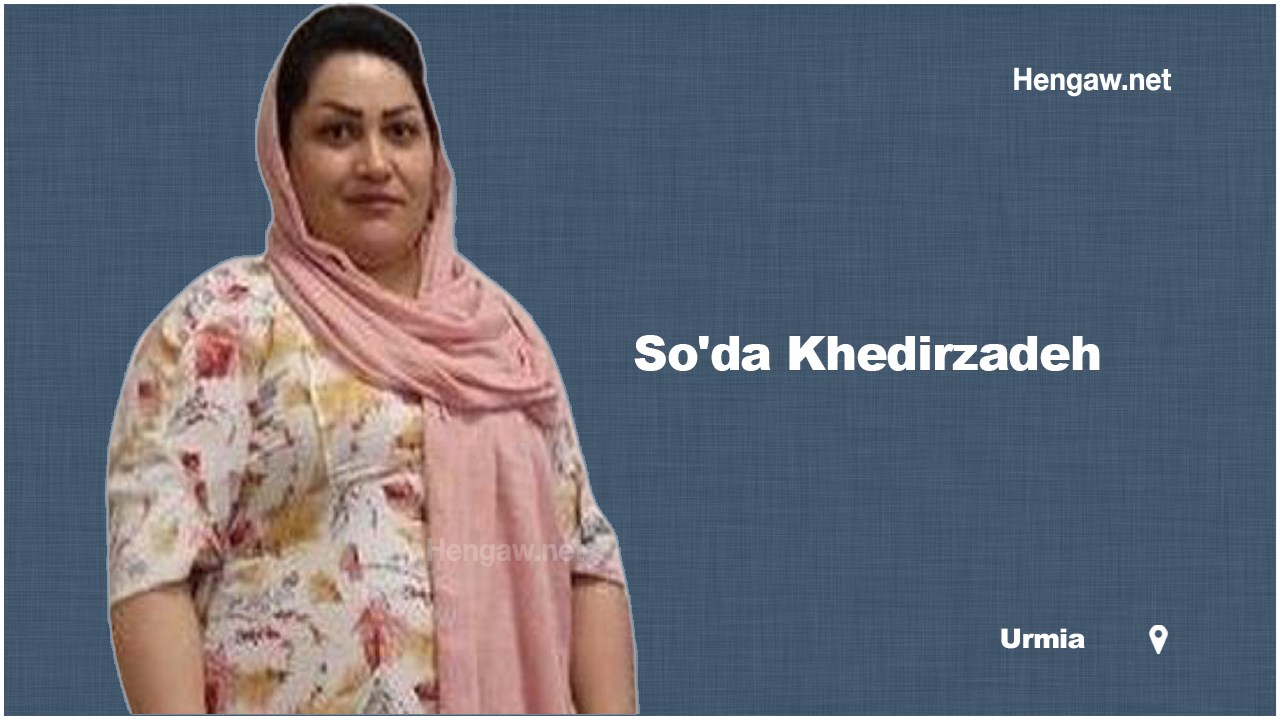 Hengaw: Tuesday, June 21, 2022
So'da Khadirzadeh, a political prisoner from Piranshahr, who was imprisoned in Urmia Central Prison for more than 8 months, gave birth to her baby on Monday, June 20, 2022, while her family was not with her and they had no information about her health; She was in prison until three hours before delivery.

Hengaw sources reported that the delivery was delayed by two weeks. She and her baby were in a very serious condition and she had swelling of the legs and arms. She was transferred to one of the medical centers in Urmia at 5 am on Monday, and she gave birth without her family.

One of So'da's doctors had said in late May that she should be taken to hospital immediately, but prison officials had not allowed her to go to the hospital in the last month and she had been deprived of any medical care.

So'da Khadirzadeh had gone on a hunger strike from Tuesday, April 26, to Saturday, May 7, in protest of her 7 months of indecision in the women's ward of Urmia Central Prison. She ended her strike after 11 days based on the favorable promise of prison officials that she would be transferred to medical centers or a temporary release on bail.

Recently, Hengaw released an audio recording of the political prisoner, in which So'da Khadirzadeh said: "I have been held hostage in prison and I have been threatened with a forced confession."

So'da Khadirzadeh, 32, a resident of Piranshahr, was arrested on Thursday, October 14, 2021, by Piranshahr Intelligence Service and transferred to the detention center of this security institution in Urmia. After 25 days and the completion of interrogations, she was transferred to the women's ward of Urmia Central Prison, and since then she has been kept in the women's ward of Urmia Central Prison without access to women's medical services during her pregnancy.