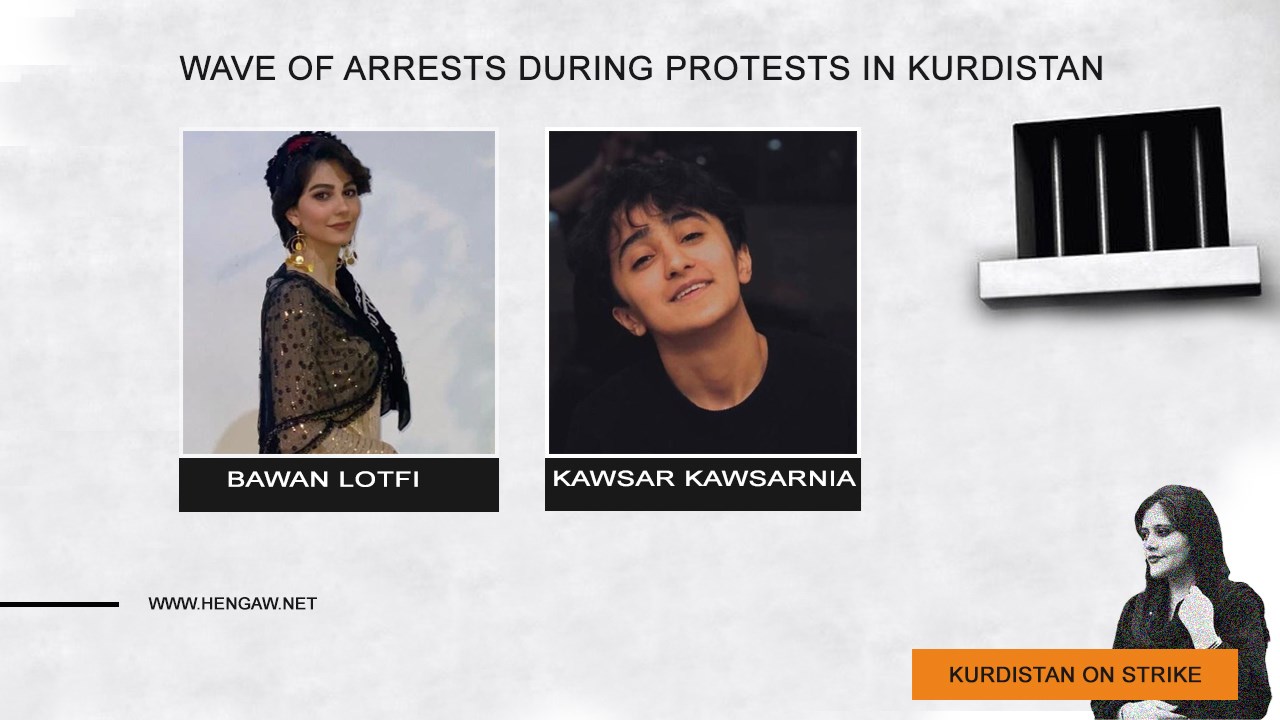 Hengaw: October 3, 2022
During the protests over the state-kill of a 22-year-old Kurdish woman, Zhina Amini, security forces in Urmia detained two female students from Mahabad named Kawsar Kawsarnia and Bawan Lotfi.

Bawan Lotfi and Kawsar Kawsarnia were detained on Tuesday, September 20, 2022, during widespread demonstrations in one of Urmia's streets, according to a report received by Hengaw Organization for Human Rights.

Hengaw has been informed that these two female students were detained for several days at one of Urmia's security detention facilities before being moved to the women's ward of the Urmia central prison.

It should be noted that Kawsar Kawsarnia and Bawan Lotfi were both undergraduate photography and painting students at Urmia University.