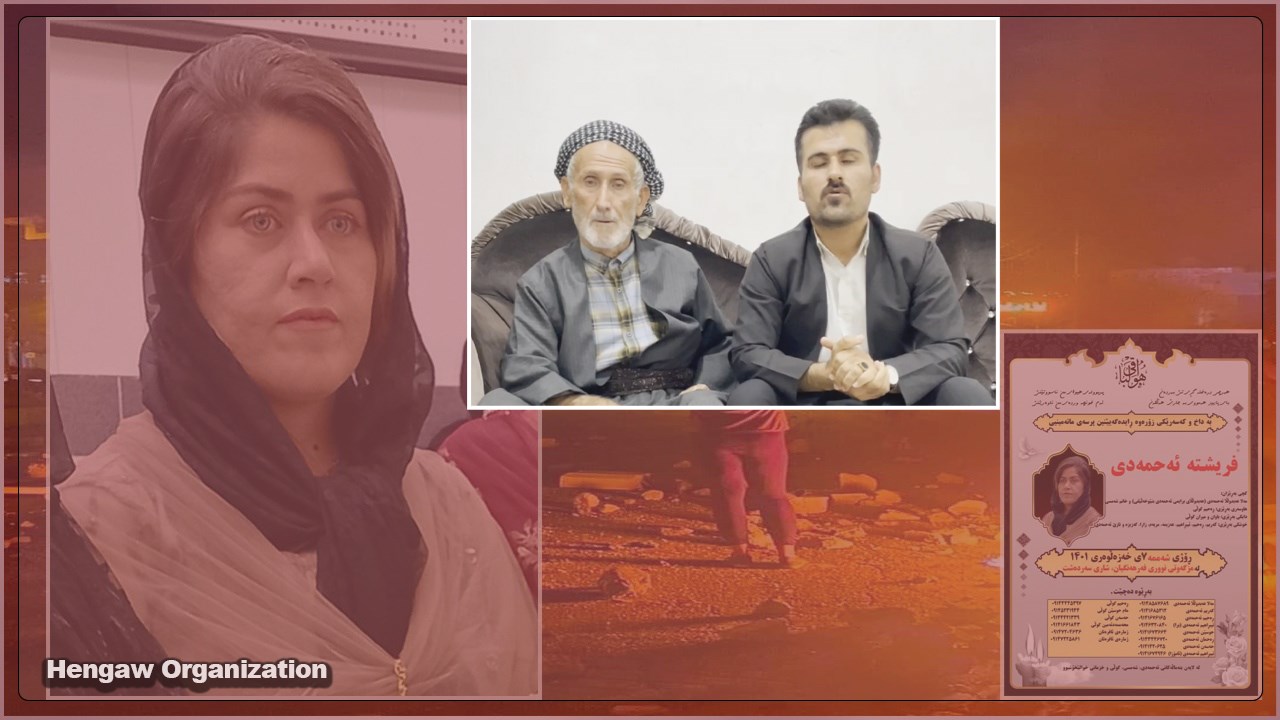 Hengaw: Wednesday, November 2, 2022
The intelligence authorities have summoned and pressed the family members and relatives of Fereshte Ahmadi, one of the casualties of the recent protests in Mahabad city.
According to a report received by the Hengaw Organization for Human Rights, Fereshte family members have been summoned to the intelligence agencies following the release of a video by Ibrahim Ahmadi, brother of Fereshte Ahmadi, rejecting the claims made by the judicial authorities of the Islamic Republic of Iran.
In a video message refuting West Azerbaijan Chief Justice Nasser Atbati's assertion, Ibrahim Ahmadi reiterated that "their family has no complaints against anyone and they are certain that Fereshte was slain by the military of the Islamic Republic of Iran."
Nasser Atbati alleged that a shot was fired from within the house at Fereshte, and a criminal complaint was filed as a result.
Farishte Ahmadi, 32, of Sardasht, was shot in the chest by Iranian government forces during the Mahabad protests on Thursday, October 27, 2022.
This victim of the Mahabad popular uprising was buried in one of the villages surrounding the city.