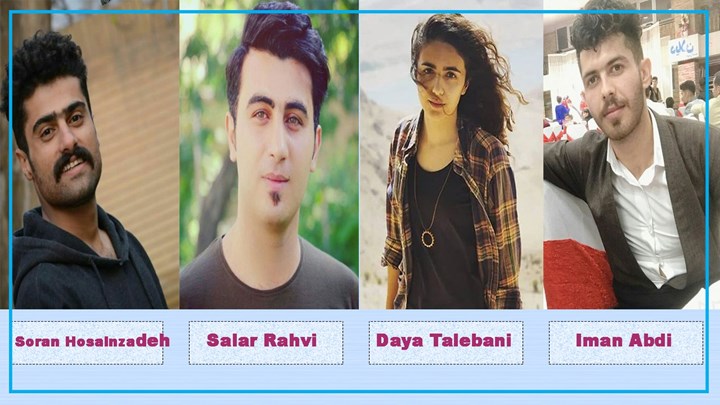 Hengaw: With the identification of another Kurdish citizen detained by the Iranian security forces in Mahabad district of West Azerbaijan (Urmia) province in Iranian Kurdistan , the number of detainees in this city has reached seven.
According to a report received by Hengaw Human Rights Organization, on Saturday, January 9, 2021, Iranian Intelligence forces in Mahabad detained at least seven Kurdish citizens, six of whom were identified by Hengaw.
A well-informed source from Mahabad told Hengaw that on January 9, a 21-year-old Kurdish citizen identified as Soran Hosseinzadeh, a civil activist from Mahabad who also works as theater actor , was arrested by Iranian intelligence services.
Earlier, in two separate reports released by Hengaw , six other citizens from Mahabad ideDarya Talabani, Shapul Khezri, Salar Rahavi, Afshin Mammadi, Sirvan Nouri and Iman Abdi were detained by the Iranian intelligence forces in this city .
As of preparation of this report , the reason or reasons for the arrest of these seven Kurdish citizens and the charges against them have not been clarified , and their families' efforts to find out their fate have been fruitless.