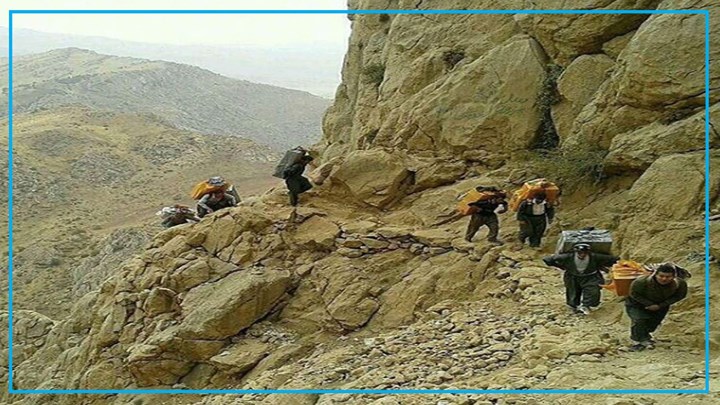 Hengaw — At least three Kurdish porters were injured in the border areas of Iranian Kurdistan over the past week in different incidents.

Sources confirmed to Hengaw Organization for Human rights that Iranian border guards fired at Kurdish porters on Sept. 7th, near Sardasht, in Western Azarbaijan. They wounded at least one Kurdish porter, identified as "Yousif Mustafapoor".

A day earlier in the border areas of Piranshahr, Iranian forces injured another Kurdish porter.

The third victim was hit by a car near Marivan, Kurdistan province while crossing a highway overnight.