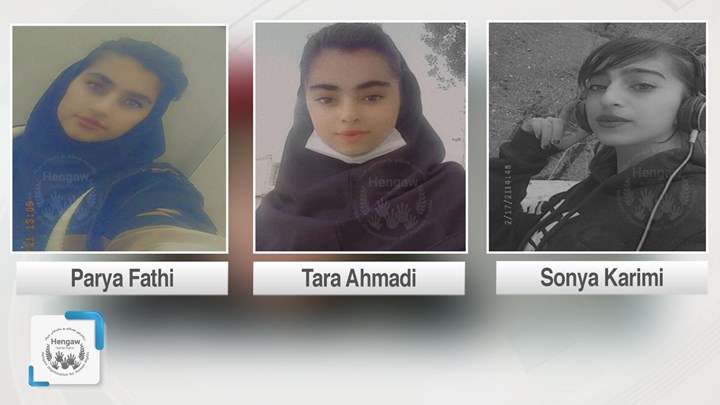 Hengaw: During the past few days, three teenage girls have been arrested by the IRGC intelligence forces in the city of Javanrood, one of whom committed suicide following his release.
According to a report received by Hengaw Human Rights Organization, on Tuesday last week, August 24, 2021, IRGC intelligence forces arrested three teenage girls, 16-year-old Tara Ahmadi, 14-year-old Sonia Karimi and Parya Fathi, in Javanrood, Kermanshah province has been detained for unknown and illegal reasons.
According to an informed source, IRGC intelligence forces released the three girls a day after their illegal detention.
The source added: "Tara Ahmadi committed suicide on the same day of her release and after returning home by hanging herself."
The Informed sources informed Hengaw that Tara Ahmadi's condition is serious and she is currently hospitalized in the ICU of Mohammad Rasoolullah Hospital in Javanroud.