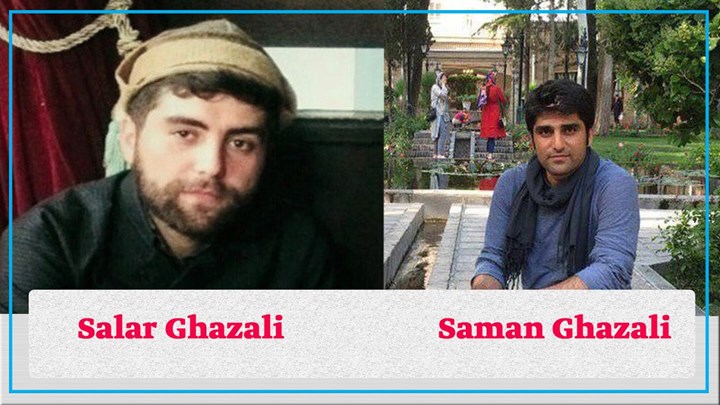 Hengaw: Two brothers from Mahabad district of West Azerbaijan (Urmia) province who were detained by Iranian security forces in late September 2020 have been tried and sentenced to prison by Iranian judiciary.
According to a report received by Hengaw Human Rights Organization, during the past few days, Saman Ghazali and Salar Ghazali, two detained brothers from Mahabad, were tried by first Branch of the Iranian Islamic Revolutionary Court in Mahabad , headed by Judge Javad Gholami, and each were sentenced to 3 and a half years in prison (total of 7 years) .
According to an informed source, the sentence was issued on charges of "acting against national security" through membership in the Kurdistan Free Life Party (PJAK) and "propaganda against the regime." Which They have been officially notified.
It's worth mentioning that these two brothers were denied the right to access to a lawyer during the court session.
Saman Ghazali, a final year student of Boroujerd http://M.Sc. in Sociology, and his brother Salar Ghazali, a graduate of Razi University in Kermanshah in Chemistry , were detained by Iranian Intelligence Service in Mahabad on Wednesday ,September 16, 2020 .
These two brothers were transferred from Urmia Intelligence Detention Center to Mahabad Central Prison in early December 2020.