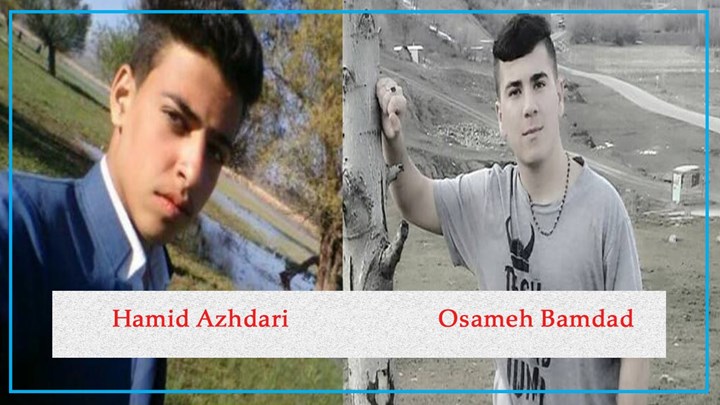 Hengaw: There is no information about the two16 years old teenagers from Ney a country side of Marivan who arrested a week ago.
Based on received report by Hengaw Human Rights Organization, Osame Bamdad and Hmid Azhari have arrested 8 days ago, and there is no information about the situation of the two 16 years teenagers.
Based on a reliable source of Hengaw, during the last week, the all efforts of both families of Hamid and Osame to find out about their situation and place of detention have been failed.
Osame Bamdad and Hamid Azhdari had been arrested on Saturday 8th February in sport club by intelligence forces of Islamic Republic of Iran without offering any legal license. They was beaten in the time of detention.
These two teenagers have been detained in charge of cooperation with a Kurdish opposition party of Iranian regime.
Osame and Hamid condemned due to their relationship and participation with one of anti-governmental Kurdish opposition party.