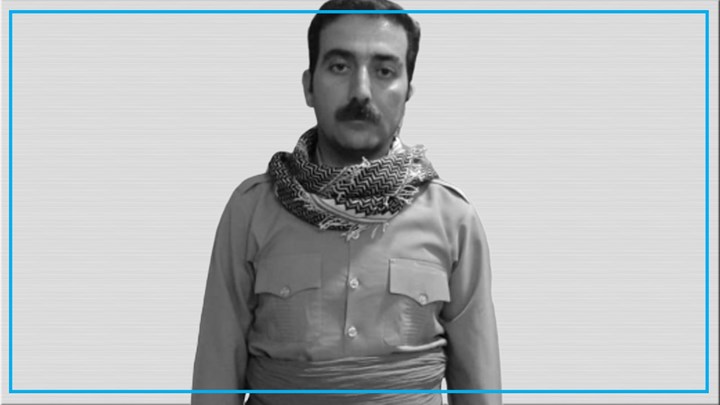 Hengaw: One month after the transfer of Hedayat Abdullahpour, a Kurdish political prisoner to an unknown location, who had been sentenced to death, his family was informed that their son had been executed.

According to the Hengaw, on Wednesday, June 10, Hedayat Abdollahpour's family went to Urima enforcement of verdict and informed them that your son had been hanged 20 days ago in the presence of the families of those killed in the conflict in the village of "Qarasghal".

The announcement of the execution of Hedayat Abdollahpour to his family comes at a time when even his lawyer is unaware of his execution.

However, on Saturday evening, May 9, 2020, Urmia central prison officials transferred Hedayat Abdollahpour, the political prisoner sentenced to death, from the political prisoner's ward to the outside of prison and his fate is unknown to date.

One of the prisoners imprisoned in Urmia central prison confirmed the news and said that five hours after the transfer of this political prisoner out of prison, no information is available about his fate and the reason for his sudden transfer is unknown.

Hedayat Abdollahpour was arrested by the Revolutionary Guards Intelligence Forces on Wednesday, June 15, 2016, along with dozens of other citizens of Oshnavieh and was detained in Urmia Intelligence Detention for nearly two months and was subjected to the most severe torture.

This political prisoner was sentenced to death in February 2017 by the second branch of Urmia revolutionary court, presided over by judge Shekhlu, on charges of cooperation with the Kurdistan Democratic Party of Iran (KDPI) during the clashes between Democratic Party Peshmarga and Revolutionary Guard Corps forces in the village of Qarasaqal located in Oshnavieh district.

On Monday, October 8, 2018, the death sentence of Hedayat Abdollahpour, a political prisoner from Oshnavieh, was upheld by Branch 47 of the supreme court and the sentence was officially announced to his lawyer and family.

Hedayat Abdollahpour is married and the father of two children named Sirwan and Kordestan.