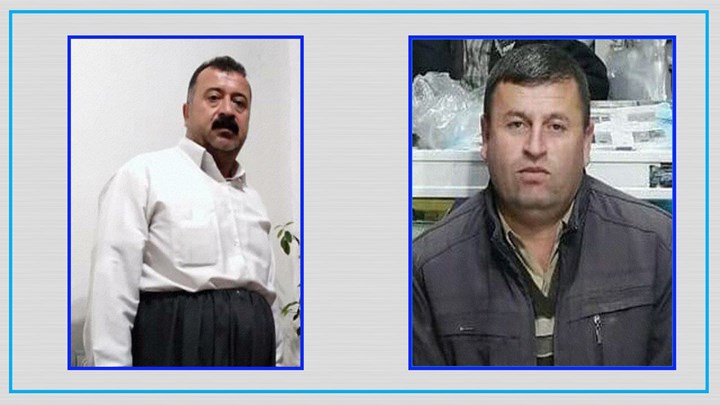 Hengaw : 2 other Kurdish citizens from Piranshahr district of West Azerbaijan (Urmia) province in Iranian Kurdistan who were detained in November 2020 have been tried and sentenced to prison by Iranian judiciary.
According to a report received by Hengaw Human Rights Organization, 2 Kurdish citizens identified as Hashem Moradi and Ismail Mohammadpour (Ismail Haji Abdullah), from the village of ShinAbad in Piranshahr, have each been sentenced by the Iranian Islamic Revolutionary Court to five years in prison on charges of collaborating and membership in the Kurdistan Democratic Party of Iran.
Hashem Moradi and Ismail Mohammadpour were detained by Iranian security forces in November 2020 along with several other citizens from Piranshahr and were temporarily released on bail after nearly a month.
In January 2021 , two other citizens, identified as Abbas Sedighi and Omar Khakzad, were each sentenced to five years in prison on the same charges. They were detained last week to serve their sentences and transferred to Naghadeh Prison.