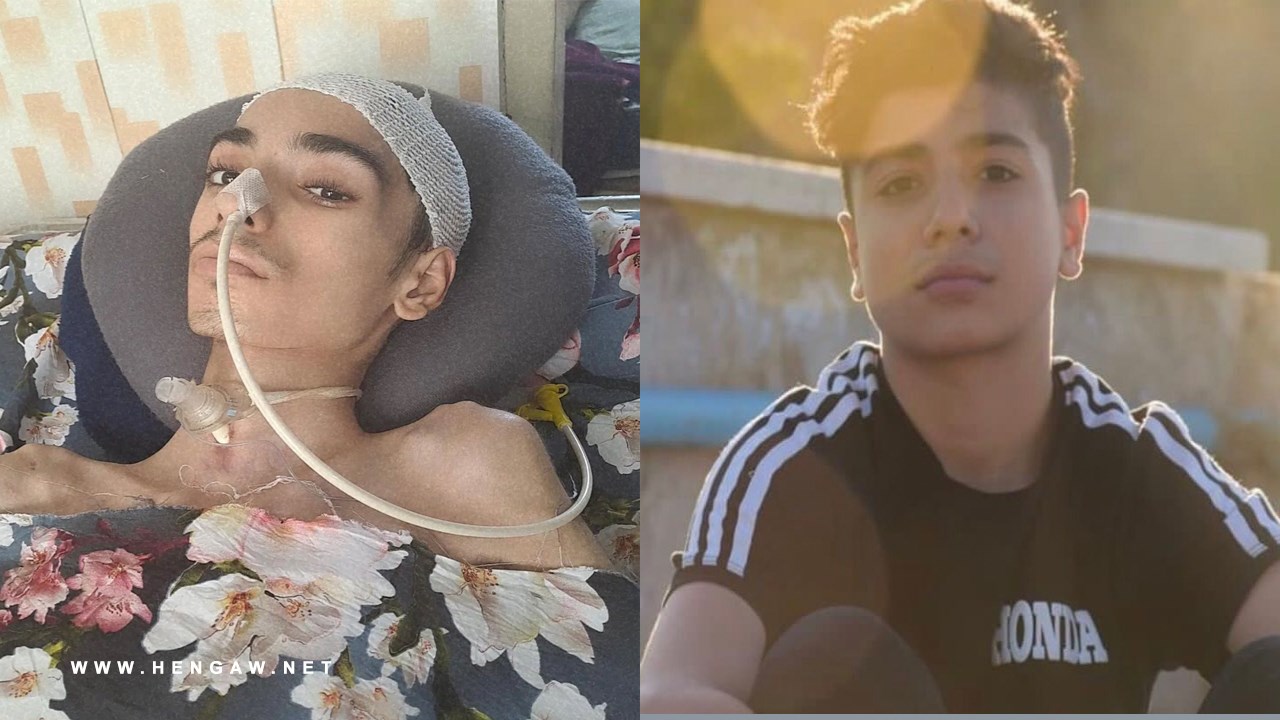 Hengaw; Saturday, May 27th, 2023
Abolfazl AmirAtaei, a 16 year-old from Ray was deliberately shot by the Iranian oppressor forces during the "Jin, Jian, Azadi" uprising, passed away in the hospital as a result of the severity of his injuries sustained after the course of eight months of hospitalization.

According to reports obtained by the Hengaw organization for human rights, on Friday, May 26th, 2023, Abolfazl AmirAtaei died due to severity of his wounds after 8 long months battle in hospital bed.

During the nationwide protests, this youth was shot directly by the government forces on September 21st, 2022 at the city of Ray in Tehran and taken to the "Haft Tir" (28th of June) hospital.

Informed sources reveal that Abolfazl Amiretai was shot in close range by the direct fire of tear gas by government forces, with the projectile striking him from one-meter distance, led to a critical injury and shattered his skull.

The grieving mother of this young victim, who endured the excruciating pain caused by her child's injuries for a grueling eight months, in her social media page sharing an image of her son, noting "my moon has vanished, I wish yours demise too".