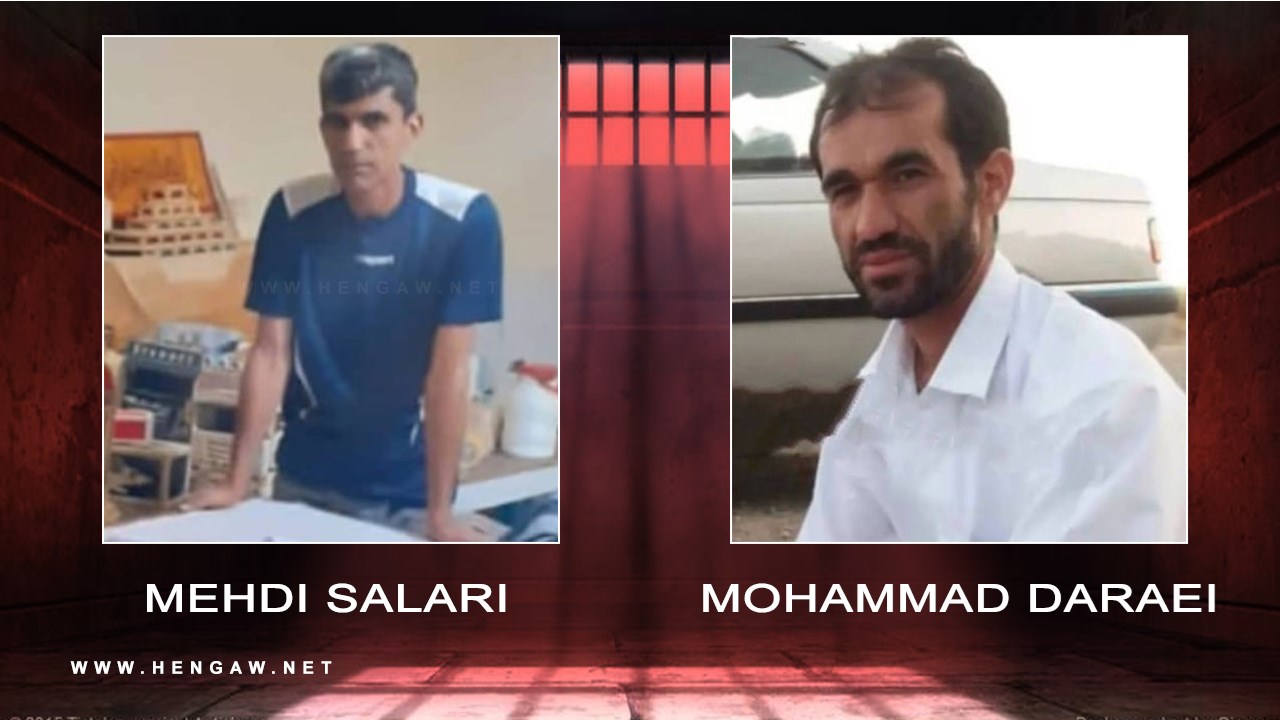 Hengaw; Thursday, May 25. 2023
Mohammad Daraei a Balouch inmate and Mahdi Salary who had previously been sentenced to death for drug trafficking have been executed.
According to reports obtained by the Hengaw organization for human rights, the execution of Mahdi Salari from Jiroft and Mohammad Daraei known as "Gol-Bacheh" a 30 year-old from Zahedan took place on the early hours of Thursday 25th of May, 2023, in the central prison of Jiroft in Kerman province.
Both inmates were transferred to solitary cells in Jiroft prison in preparations to execute their death sentences for charges of drug trafficking.

Hengaw has been made aware that Mahdi Salary incarcerated 3 years ago and Mohammad Daraei had been incarcerated 4 years ago, both sentenced to death by the Iranian judiciary system.
As of the time of this reporting, the execution of these two prisoners has not been officially announced by the government-affiliated media, particularly those closely associated with the judiciary.