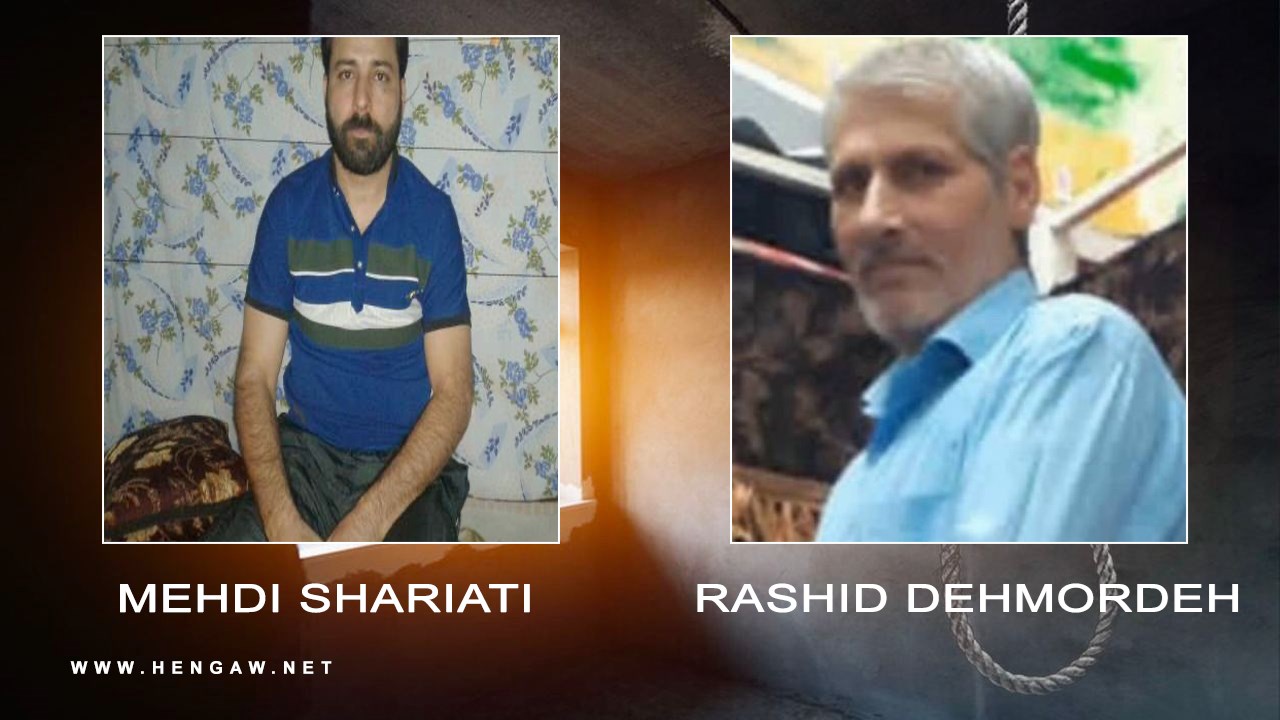 Hengaw, Thursday, July 13, 2023
The death sentences of three inmates, previously convicted of drug trafficking offenses and homicide, have been executed at Jiroft Central Prison in the province of Kerman.

According to reports obtained by the Hengaw organization for Human Rights, during the early hours of Thursday, July 13th, 2023, the death penalties of Mehdi Shariati, Rashid Dehmordeh, and an inmate with the surname Salarifar were carried out at the Jiroft Central Prison.

Rashid Dehmordeh, a Baloch inmate from Dost Mohammad city, was apprehended five years ago in Jiroft for drug trafficking. Following legal proceedings, he was sentenced to death by the Revolutionary Court of Jiroft.

Furthermore, the execution of the death sentence imposed on Mehdi Shariati, a 40-year-old resident of Anbarabad, and another inmate with the last name Salarifar from Jiroft, who had been convicted of premeditated murder, has been carried out.

Mehdi had been detained in Jiroft Prison for the past four years, and last winter, his brother Ahmad Shariati, aged 42, was executed at Rajaei-Shahr Prison for drug trafficking as well.

These three prisoners were transferred to individual confinement cells in Jiroft Prison on Tuesday, July 11th, in preparation for their execution. Their families had their final visitation with them yesterday.

As of the time of this reporting, the execution of these three inmates has not been officially announced in the media outlets of the Islamic Republic, particularly those affiliated with the judiciary.