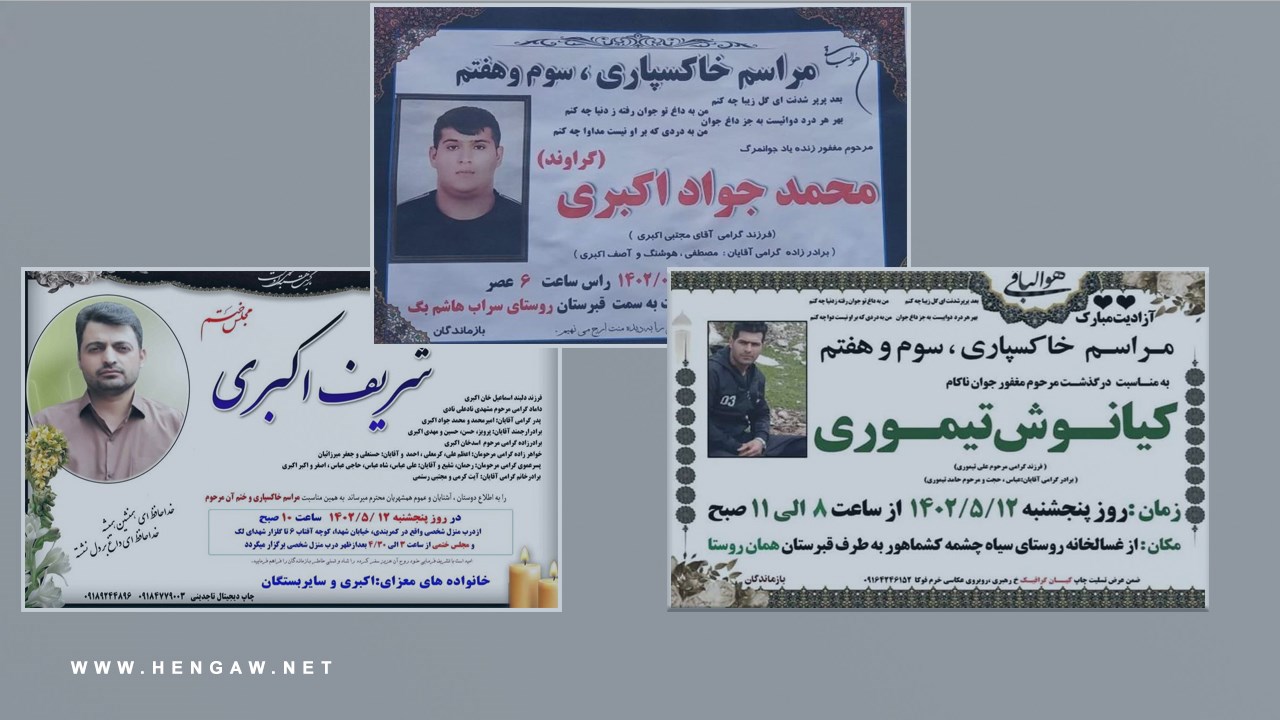 Hengaw, Wednesday, August 2nd, 2023
The death sentences of two prisoners from Kuhdasht, including 19-year-old Mohammad Javad Akbari and Kianoush Timuri, and another prisoner named Sharif Akbari from Nurabad, were carried out in Parsilon prison in Khorramabad. These individuals had previously been sentenced to death for drug-related crimes.

According to the report received by the Hengaw Organization For Human Rights,On Wednesday, August 2, 2023, at dawn, the death sentences of Mohammad Javad Akbari, 19 years old, and Kianoush Timuri, both from Kuhdasht, Lorestan Province, along with Sharif Akbari from Nurabad city, located in Lorestan Province, were carried out in Parsilon prison in Khorramabad.

Mohammad Javad Akbari was arrested by Iranian government forces four years ago and sentenced to death when he was only 16 years old. Hengaw has been informed that, as the sole son of the family, due to poverty and to provide for his sister's dowry, he has engaged in drug trafficking.

According to reliable sources, these three prisoners were previously arrested for drug-related crimes and subsequently sentenced to death by the judicial system of the Islamic Republic of Iran.

So far, the report of the execution of Mohammad Javad Akbari, Kianoush Timuri, and Sharif Akbari has not been announced in the government media, particularly in media outlets closely associated with the judiciary.

Iran is one of the few countries in the world that still imposes the death penalty for crimes committed in childhood.