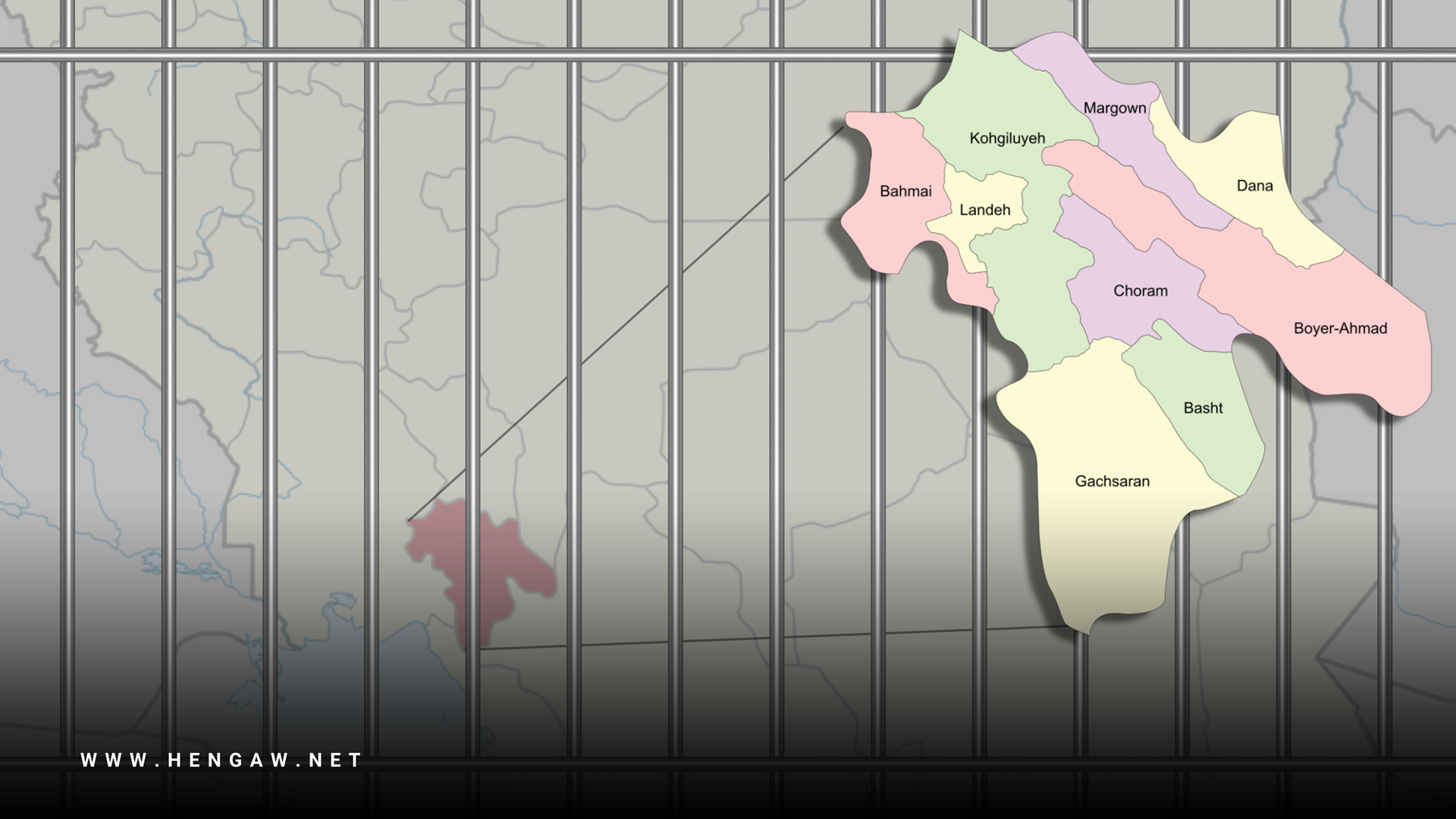 Hengaw; Wednesday, September 20, 2023
Government forces arrested at least 21 Lor citizens in three cities of Yasouj, Bahmaei, and Dehdasht in Kohgiluyeh and Boyer-Ahmad province this month, especially in the days near the anniversary of the Jin, Jian, Azdai movement.

According to Hengaw, Ali Mohammad Parisayi, Jamal Asgari, Mohsen Afranjian, Farshad Rangian, Farzaneh Moeini, Mohammad Moeini, Daryush Parisayi, Farhad Cheramin, Armin Javan, Hamid Dadras, Jaber Foroughi, Sajad Parvish, Hamid Dastvane, Isa Foroughi, and Fardin Parisayi are citizens from Dehdasht, five citizens from Yasouj named Sheida Saberi, Sam Bijannejad, Mostafa Mohammad Hosseini, Amir Nateq, Reza Moradinejad, and Davoud Hadad, a citizen from Bahamaei, were arrested by government forces in September 2023.

From the list, twelve citizens were arrested by the government forces on the evening of Saturday, September 16, on the anniversary of the governmental murder of Jina Amini and the beginning of the Jin, Jian, Azadi movement.

The citizens after being arrested, were transferred to unknown places separately by the government forces, and so far there is no information about the status and conditions of their detention in the government detention centers.

Also, at least two of the detainees Benyamin Afra and Alireza Foruhar, were arrested and tried by the judicial system of the Islamic Republic of Iran last year during public protests.