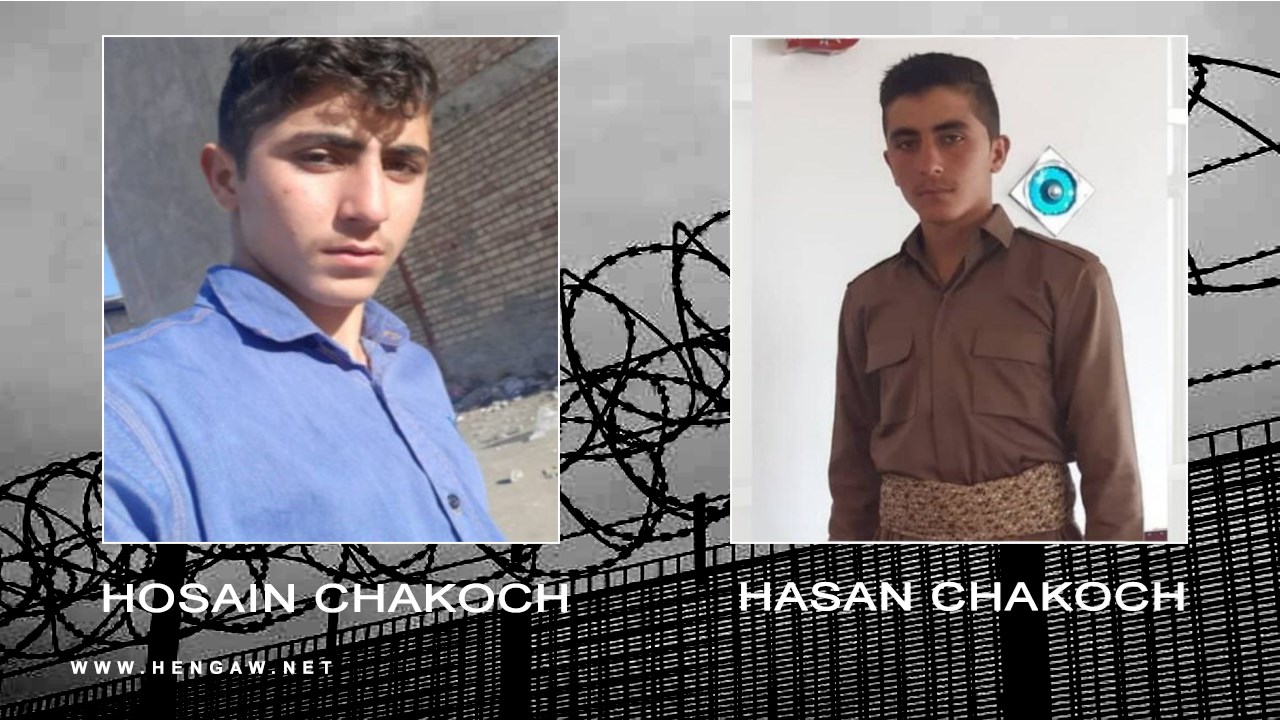 Hengaw; Tuesday, September 12, 2023.
Two brothers, named Hassan Chakuch and Hossein Chakuch, were apprehended by security forces in Miandoab, and their fate remains unknown.

According to the report received by the Hengaw Organization For Human Rights, Hasan and Hossein Chakuch, two brothers aged 18 from the village of Halakukhan Castle (Hossein Abad), have been detained by security forces since September 3, 2023.

According to a reliable source, these two brothers have been apprehended due to their activities on social media. The informed source further stated that the security forces arrested them without showing a judicial order.

So far, there is no detailed information available concerning the fate and charges attributed to the two mentioned citizens, as well as their whereabouts.