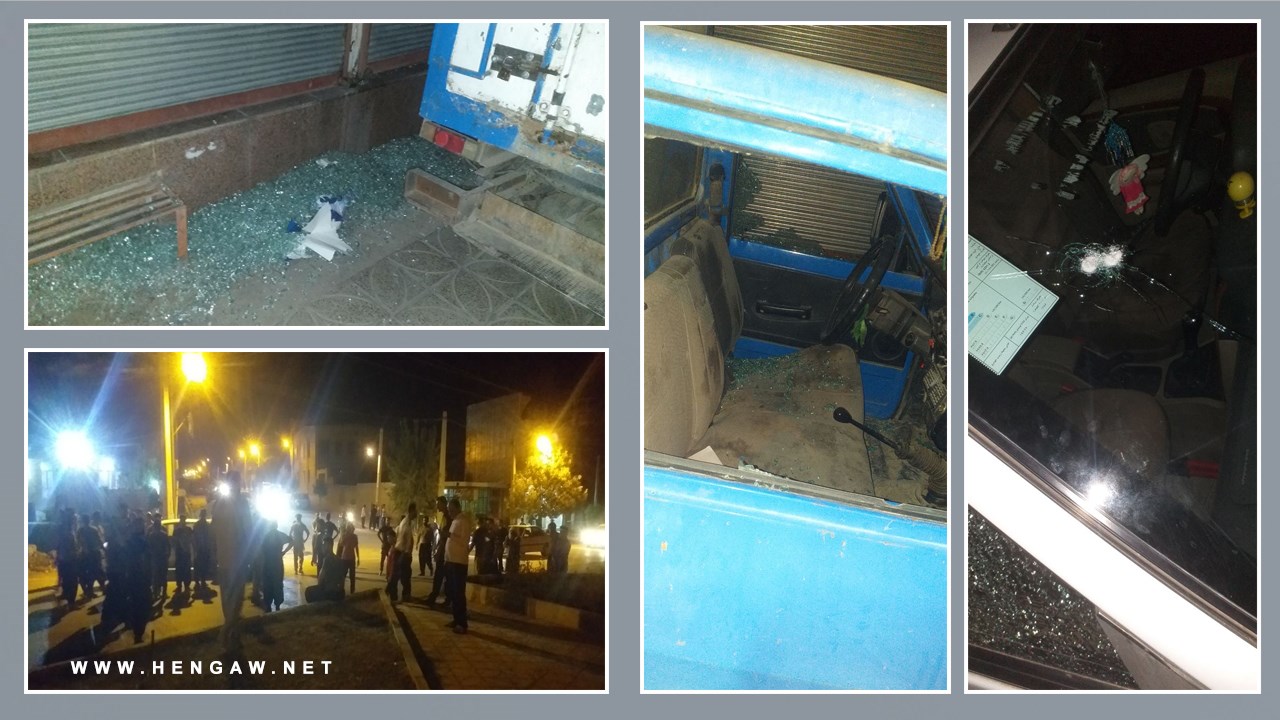 Hengaw; September 11, 2023
Government forces in the city of Lomar, the central city of Sirvan County in Ilam Province, deliberately fired shots towards shops, houses, and civilians, resulting in injuring at least 8 people, transported to medical facilities. This action was met with protests from the outraged residents.

According to reports obtained by the Hengaw organization for Human Rights, on the evening of Sunday, September 10th, 2023, government forces, including members of the Revolutionary Guards and Basij, containing several motorcycles and Passengers cars, deliberately opened fire on the streets of Lomar. This reckless act resulted in eight injuries.

Following the shooting, the people of Lomar took to the streets in protest against such a barbaric act, leading to clashes between the protesters and government forces.

Eyewitnesses on the scene reported to Hengaw that the government forces carried out the attack using military weapons such as "AK 47" and "Uzi" machine guns. After the shooting, the Iranian law enforcement personnel arrived at the scene, collected shell casings and remaining evidence of the assault and removed them from the scene.

It is worth noting that, in addition to injuring at least 8 Kurdish civilians during the deliberate shooting by the Revolutionary Guards, significant financial damage has been inflicted on the residents property such as cars, homes and businesses.

Hengaw sources have reported that today, Monday, September 11th, Lomar city remains under heavy security, with government suppression forces stationed in most parts of the city.