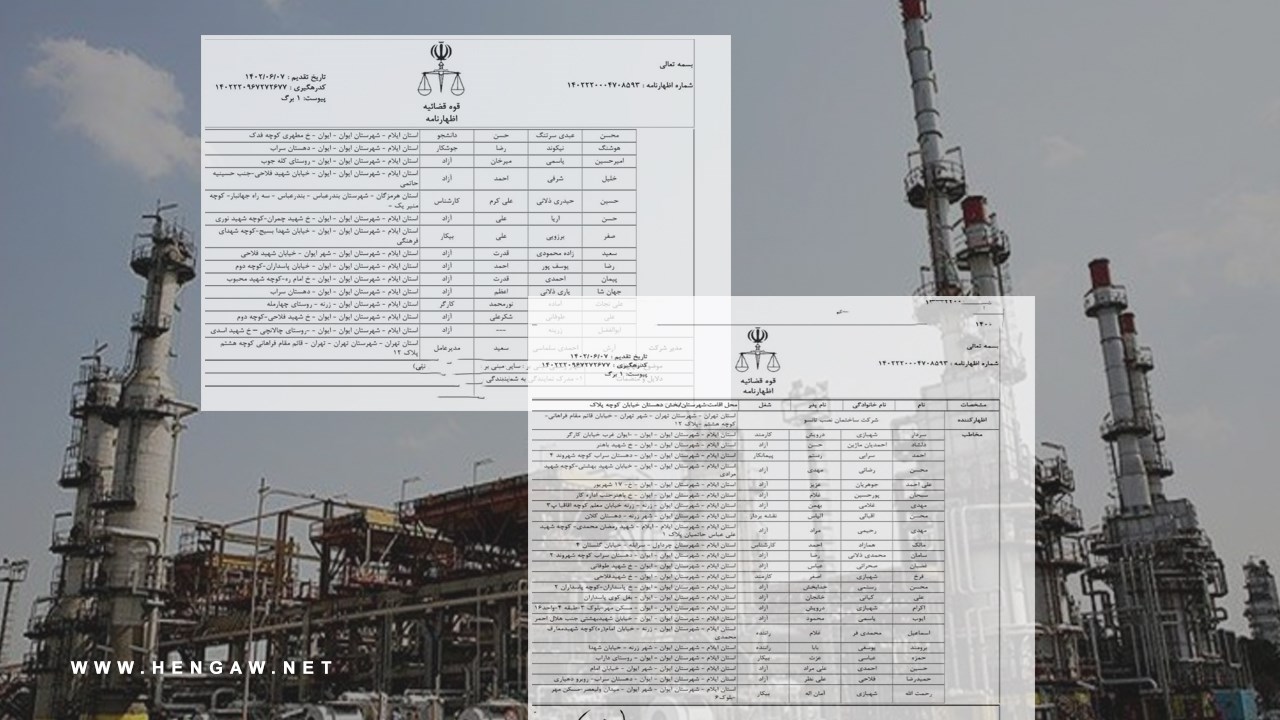 Hengaw, Friday, September 1st, 2023
All 38 employees of Bankol Eyvan Oil and Gas Company in Ilam province have been fired following their request for unpaid wages.
According to the report received by the Hengaw Organisation for Human Rights, recently, 38 Kurdish workers from Eyvan, who were employed in the Bankol oil and gas project, were dismissed from their positions due to their demand for unpaid wages in June of this year.

According to documents obtained by Hengaw, the manager of Bankol Eyvan Oil and Gas Company, in the process of issuing orders to fire 38 workers, also filed a lawsuit against them.

It is important to note that these individuals had previously engaged in a strike as a form of protest against the delayed payment of their wages for the month of June.

Hengaw has received information indicating that the project has been transferred to the IRGC. Additionally, this security institution has enlisted individuals closely associated with themselves to take the place of the dismissed workers.

In this context, on July 26, 2024, Heydar Mohseni, a father of two children and a petrochemical worker in Chovar city of Ilam province, tragically took his own life after being terminated from his position. Prior to this, Ali Mohammad Karimi and Mohammad Mansouri, two employees of the same company, also died by suicide following their dismissals.