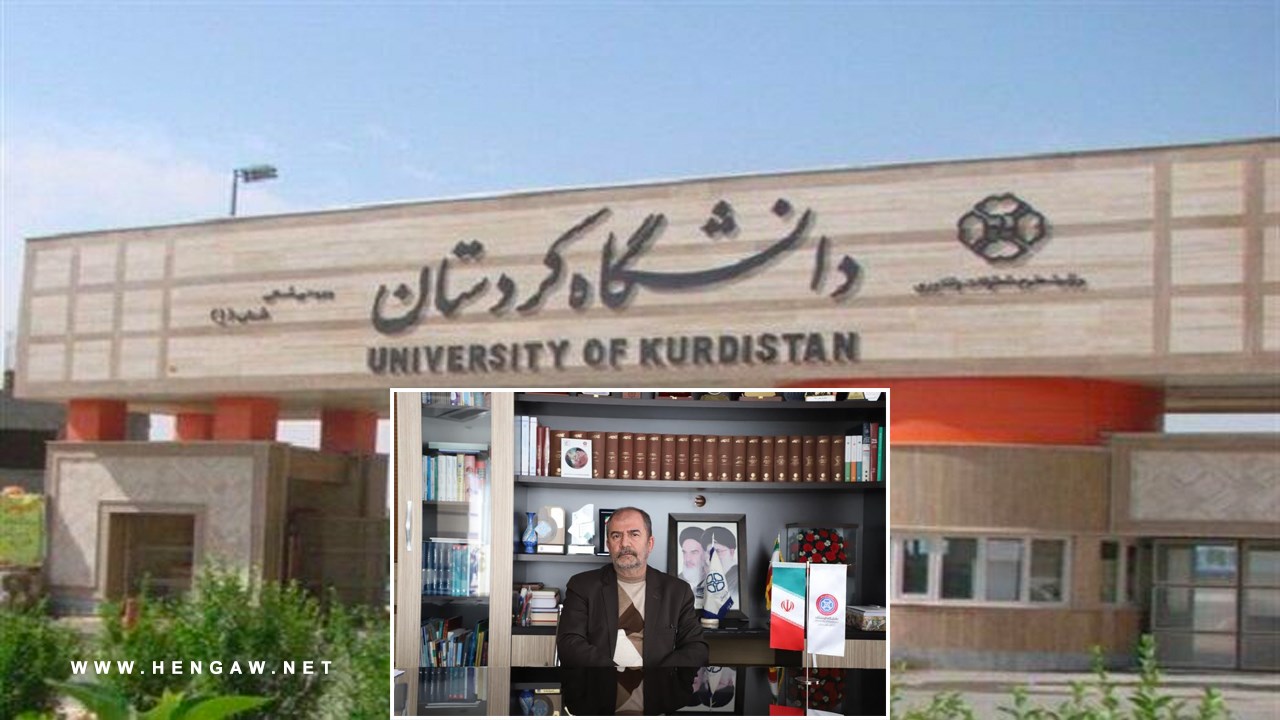 Hengaw; Wednesday, October 4, 2023
Kurdistan University has always witnessed pressure from security forces on students and faculty members, particularly in recent months since the appointment of Hamed Ghaderzadeh, a member of the agricultural faculty witb close ties with security officials as the chancellor of the university has intensified.

According to reports received by Hengaw organization for Human Rights, since the beginning of September 2023, strict surveillance of students dress code, security and disciplinary measures at Kurdistan University in Sanandaj has increased. The disciplinary committee of the university, under the supervision of the "supreme Leader's representative," has summoned and initiated disciplinary actions such as suspension and reprimand against students.

According to reliable source familiar with the situation, a significant number of surveillance cameras have been installed by security institutions within the university campus, monitoring all aspects of students' activities.

In this context, female students at the university dormitories have also faced excessive scrutiny. Dormitory officials have even interfered in the most private matters of female students, instructing them to "wear socks within the dormitory premises."

Furthermore, the security institutions have prohibited a considerable number of students from residing in the dormitories, citing what they call it "security considerations."

In April 2023, Hengaw reported on the similar situation in Kurdistan University, where students were summoned and forced to sign written commitments due to non-compliance with the dress code. Security personnel warned students that if they continued to violate the dress code, they would be deprived of services at this educational facility.

Last year, during the "Jin, Jian, Azadi" Movement, a significant number of Kurdistan University students were summoned and threatened. Some of them faced suspension and detention by security institutions.

Kurdistan University has always been under strict control of various security institutions since its establishment. However, most recently since the appointment of the new chancellor, Hamed Ghaderzadeh, a security oriented with ties with the security entities of the Islamic republic of Iran, the situation at the university has become increasingly securitized. Ghaderzadeh previously studied with government scholarships in India and was responsible for identifying Iranian student activities in Indian universities on behalf of institutions affiliated with the Islamic Republic of Iran.