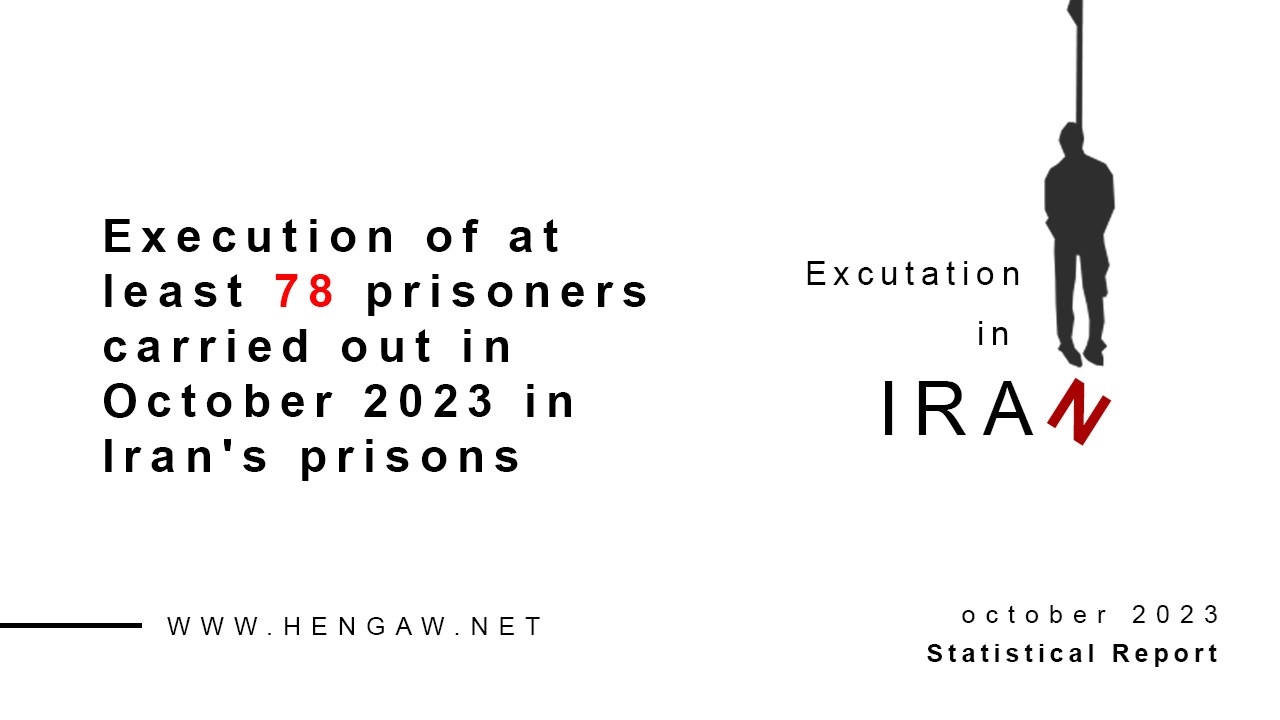 Hengaw, Tuesday, October 30, 2023
During the past month (October), the execution sentences of at least 78 prisoners were carried out in the Islamic Republic of Iran's prisons. Compared to the prior month (September), the statistics show 51 more cases of execution, equal to a 65 percent rise. There were 27 registered executions in September. Moderately five executions were carried out per two days.
According to the registered information at the center for statistics and documentation of the Hengaw organization for human rights, during October 2023, 78 death sentences were carried out in Iran's prisons, most of which were related to inmates accused of drug-related crimes.
According to the data mentioned, on October 18, Baloch prisoners executed 23 percent of the total death sentences. The data also shows the execution of 4 Kurd and 4 Turk prisoners, as well as 5 Afghan citizens.
Most of the executions were performed in Alborz province prisons, with 22 registered cases. Other than this, there were 10 cases in Kerman province prisons, 8 cases in Fars province prisons, 6 cases in southern Khorasan province, 5 cases in Isfahan province, and 4 cases in Gilan province. The rest of the cases are reported in other provinces.

Classification based on charges
Most of the death sentences were handed down to prisoners under drug-related crime allegations, which included 35 cases, or 45 percent of the total.

On charges of premeditated murder: 33 cases
On charges of drug-related crimes: 35 cases
charges of rape: 4 cases
Unknown charges: 6 cases