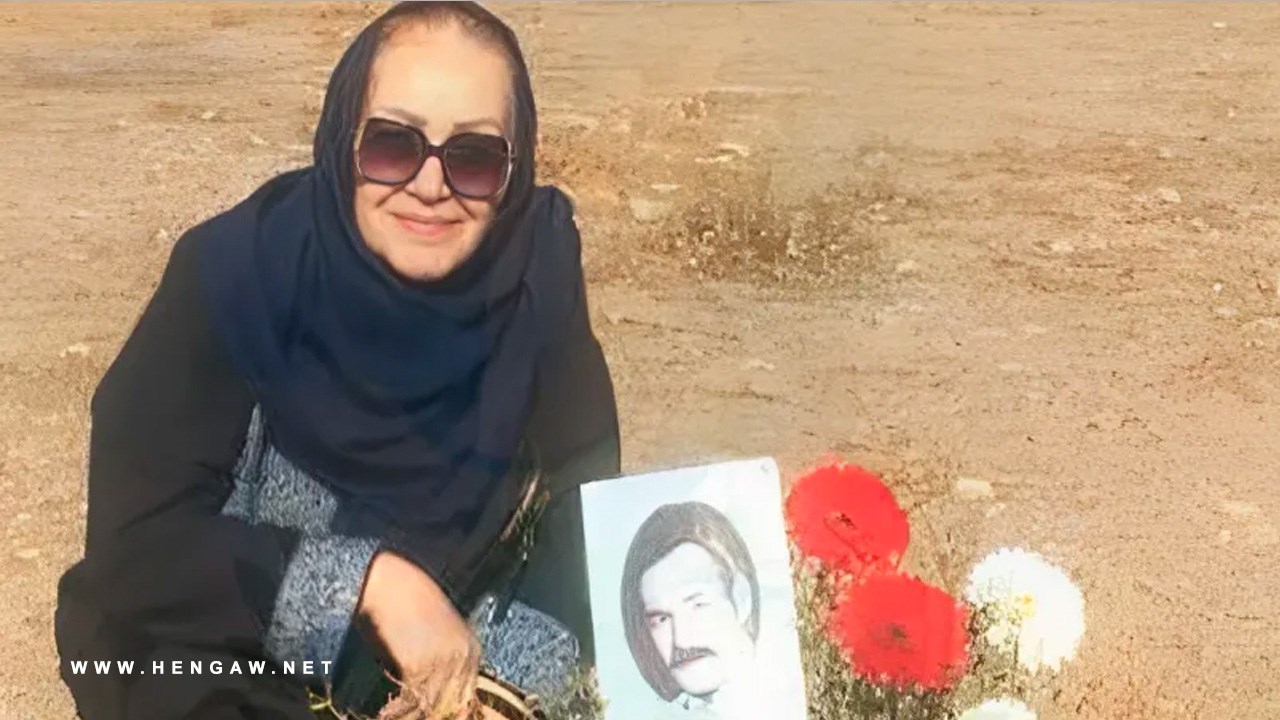 Hengaw: Sunday, November 19, 2023
Raheleh Rahmipour, a member of the families of those who were executed in the 1980s in Iran, was arrested and taken to prison to serve a five-year sentence. She is 72 years old and tolerating prison conditions puts his life at risk.
According to the report received by the Hengaw Organization for Human Rights, on Saturday, November 19, 2023, Raheleh Rahmipour, a resident of Tehran and one of the family members of those executed in the 1980s, was summoned and referred to the Evin Prosecutor's Office to serve a five-year prison sentence.
On June 16, 2020, Reheleh Rahmipour was sentenced to 6 years and 4 months in prison by Branch 15 of the Iranian Islamic Revolution Court of Tehran headed by Judge Salavati for the charges of "propaganda activity against the regime" and "conciliation and collusion" and five years of this The verdict was declared enforceable.
On November 12, 2019, this member of the plaintiffs' families was arrested and transferred to Evin prison along with other political and civil activists during a meeting called "Laleh Park Meeting" by the IRGC intelligence forces. After some time, she was released on bail until the end of the proceedings.
Hossein Rahmipour, Raheleh Rahmipour's brother, was executed in 1983, and his sister had been pursuing the case of her nephew, Golro Rahmipour, who disappeared after being born in Evin prison.
In this connection, Raheleh Rahmipour submitted a complaint to the United Nations Group on Arbitrary Arrests, which the Islamic Republic of Iran claimed in response to this group that "Golro Rahmipour was a premature baby with jaundice and blood blockage, and despite the blood exchange, The baby died on April 4, 1984."