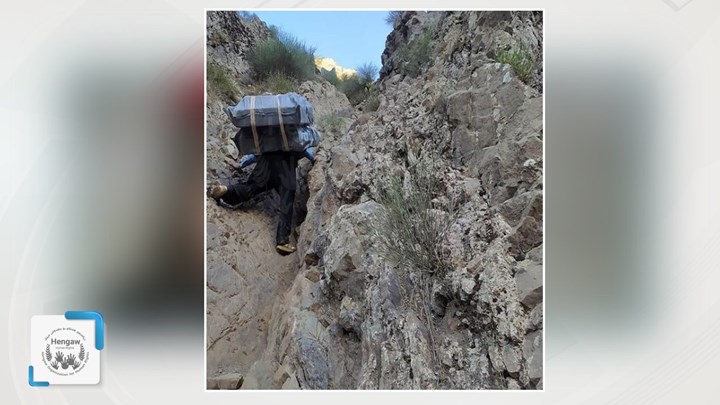 Hangaw: At least 26 Kurdish Kolber and traders were killed and wounded on the borders of Kurdistan in July.
According to statistics recorded at the Statistics and Documentation Center of Hengaw Human Rights Organization, during July 2021, at least 26 Kolber and tradesmen were killed and wounded on the borders of Kurdistan, that 69% of them were killed by direct fire from the Iranian armed forces.
According to the report, 3 Kolbars and tradesmen lost their lives and 23 other were injured

The highest number of victims was registered in Kurdistan province with 14 cases, in which two Kolbers were killed in this province.
Cause of death or injury
Direct fire: 18 cases (3 killed and 15 wounded) equivalent to 69% of the total.
Beatings: 8 cases (8 injured) equivalent to 31% of the total cases.
Separation of victims by province:
West Azerbaijan Province (Urmia): 8 cases included (1 killed and 7 wounded).
Kurdistan Province (Sanandaj): 14 cases included (2 killed and 12 wounded).
Kermanshah province: 4 cases (4 injured).