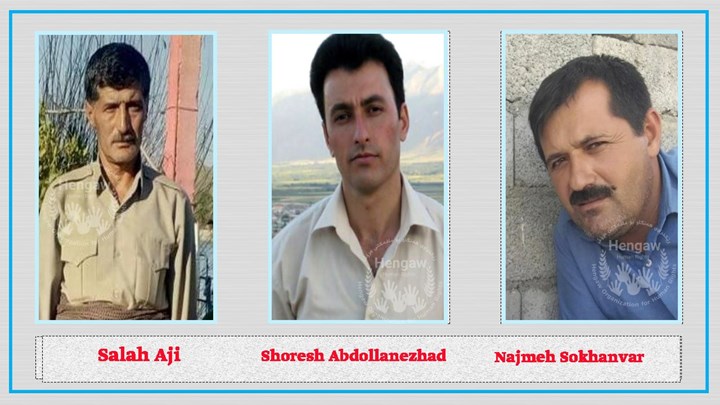 Hengaw : 3 Kurdish citizens from a village in Piranshahr district of West Azerbaijan (Urmia) province in Iranian Kurdistan who were detained in November 2020 have been sentenced to prison by Iranian Judiciary .
According to a report received by Hengaw Human Rights Organization, during the past few days, 3 Kurdish citizens from the village of Gargol Sofla in Piranshahr, identified as Salah Aji, 50-year-old, Shiresh Abdullahnejad, 33-year-old, and Najmeh Sokhanvar, 30-year-old, were each sentenced to 5 years in prison( 15 years in total ) on charges of collaborating and membership in the Kurdistan Democratic Party of Iran (KDPI).
These 3 Kurdish citizens were detained on the evening of Sunday, November 15, 2020, by Iranian intelligence forces in Piranshahr , and were temporarily released after a month, on bail of billion Tomans (USD $40000) for each until the court hearing.