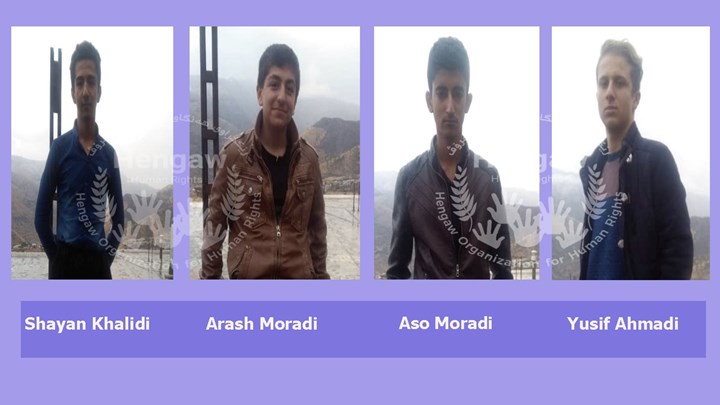 Hengaw: Iran's security forces arrested 4 teenagers in Paveh, Kermanshan (Kermanshan) province.

On Tuesday, October 23, 4 teenagers from Paveh were arrested by the Revolutionary Guards Corps near Zaribar lake, based on the report of Hengaw Organisation for Human Rights.

Hengaw's reporter in Paveh revealed the identity of the detainees as:

1- Shayan Khaledi son of Namdar born in 2003
2- Arash Mohammadi son of Rashid born in 2001
3- Aso Moradi son of Hasan born in 2002
4- Yousef Ahmadi son of Rafiq born in 2002

" The teenagers have been arrested on the charges of cooperating with Kurdish opposition parties in Iran. Marivan's Revolutionary Guards transferred the detainees to Paveh" , Said a source with information.