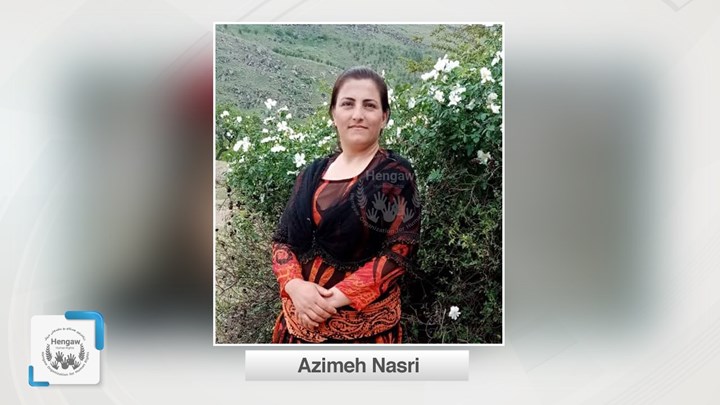 HANGAW: A female activist from Bukan, who was arrested during widespread detentions in January last year, has been re-arrested.
According to a report received by Henagaw Human Rights Organization, on Tuesday, July 27, 2021, IRGC intelligence forces arrested Azima Naseri, a female activist from Bukan, and transferred to a security detention center in Urmia.
"IRGC intelligence forces raided and ransacked Azima Naseri at her home at 6 am without presenting any judicial documents," a relative of Ms. Naseri told Hengaw.
According to this source, after detention of Azima Naseri, the IRGC intelligence forces transferred her to one of the security detention centers in Urmia, and the reason for her re-arrest is still unknown.
Azima Naseri was arrested on Saturday, January 9, 2021, at the same time as the new wave of detentions of Kurdish citizens began. She was detained for two months and released again on a bail of 50 million Tomans.