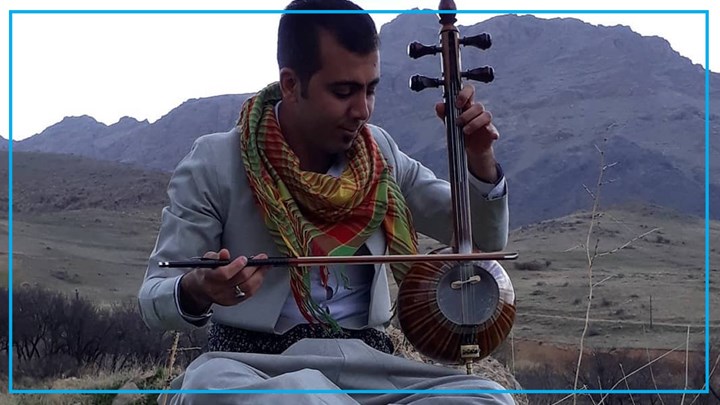 Hengaw: one of Kural music member in Kamyaran city accused to membership of an Iranian Kurdish opposition party and convicted of imprisonment.

Based on received reports to Hengaw human right organization, Borhan Kamangar in 2 November have accused to membership of PJAK (an Iranian Kurdish opposition party) and convicted of 5 years imprisonment by Revolutionary court of Sanandaj. In addition, his sentence issued by mr. Saeedi, a revolutionary court judge. There is an important point that Borhan Kamangar has divested of lawyer.

Borhan Kamangar in 6th August with several Kamyaranian citizens have arrested by intelligence forces of Islamic Republic of Iran and after two months gave security of 500 million Tomans and he released temporarily but after that his conviction proclaimed officially by revolutionary court.