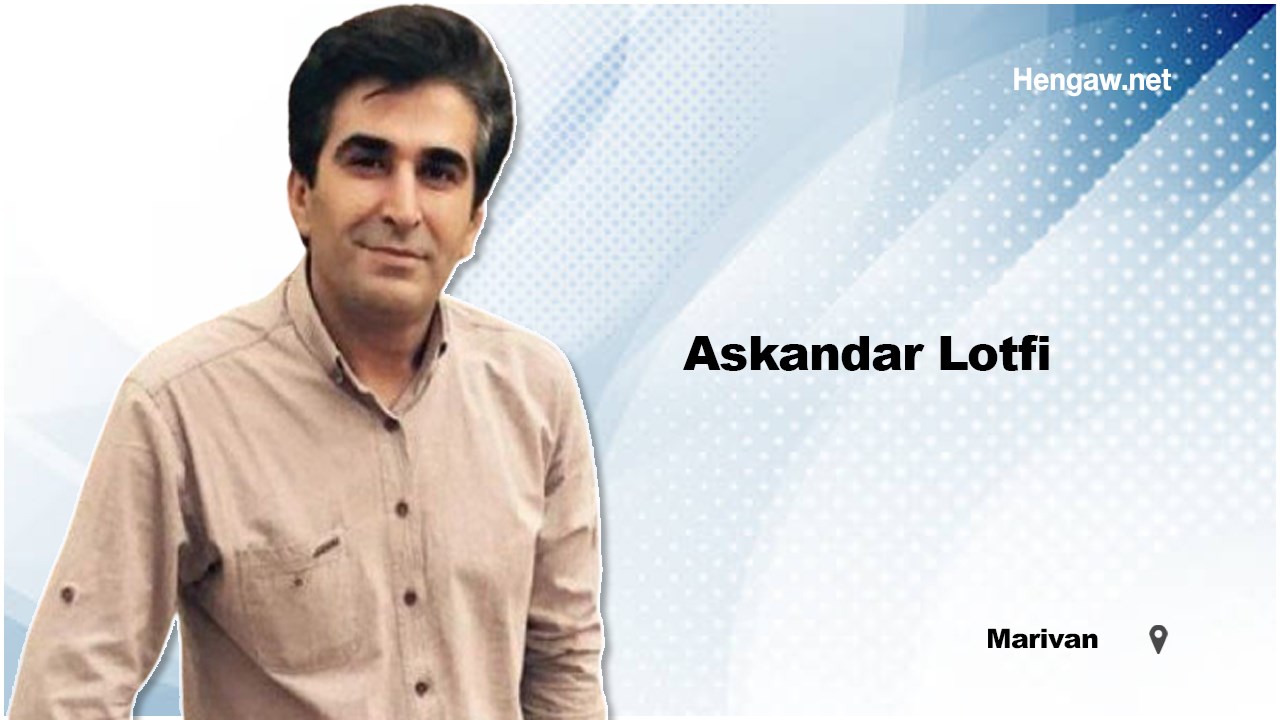 Hengaw: Tuesday, May 31, 2022

Eskandar Lotfi, a teacher in Marivan and a member of the board of directors of the Kurdistan-Marivan Teachers' Union, has been on a dry hunger strike since Monday, May 30, 2022, to object to the continuation of his unlawful detention and to pressure on him for forced confessions.

"Eskandar Lotfi, who is currently being held in one of the IRGC's security detention centers in Sanandaj, is being pressured by security forces to confess the relation with two French citizens detained by the Ministry of Intelligence," an informed source told Hengaw. "The two French citizens, who are members of the Federation of Education and Culture Trade Unions in France, were arrested last month by the Ministry of Intelligence forces and charged with connecting to teachers' union and labors' union activists in Iran to form union protests in Iran."

Hengaw was informed that the detention of Eskander Lotfi had been extended by Branch one of the Marivan Interrogation, and Lotfi's family had been threatened today by Judge "Shahmoradi' that if Eskandar did not end his strike, it will be to his detriment.

Eskander Lotfi, 51, was arrested by IRGC intelligence forces on Sanandaj Road on Sunday, May 1, along with Masoud Nik Khah and Sha'ban Mohammadi. Sha'ban was released on the same day. Masoud Nik Khah was temporarily released on Wednesday, May 11, and re-arrested on Thursday. Sha'ban Mohammadi was arrested again on May 11, and the three teachers' union activists have been held in one of the IRGC's security detention centers in Sanandaj since then.

It is worth mentioning that Eskandar Lotfi was arrested in November 2018 after a wide gathering of teachers and had been sentenced to two years in prison by Branch 104 of the Sanandaj Criminal Court in February 2020 on charges of "spreading lies".