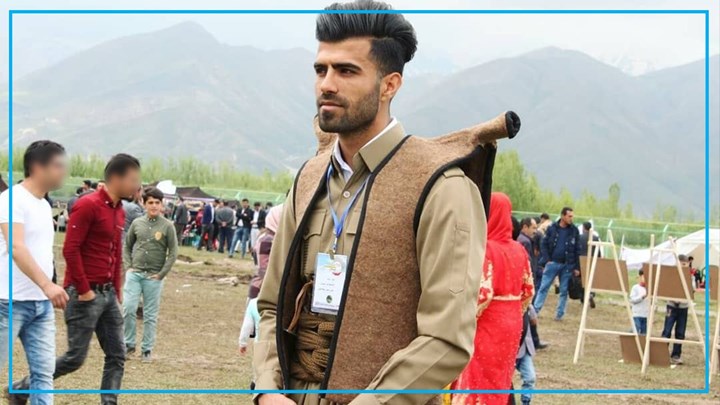 Hangaw: The request of a Kurdish political prisoner imprisoned in Urmia Central Prison for a conditional release has been rejected .
According to a report received by Hengaw Human Rights Organization, 9th Branch of the Enforcement of the Judgments of the Revolutionary Court of Urmia has opposed the request for the release of Aran Tibash (Majid) for a conditional release . This Kurdish political prisoner, who has served 17 months of his 4-year sentence, was also denied to go on a leave during his imprisonment.
It is worth mentioning that Aran Tibash suffers from lipoma (a benign tumor of adipose tissue) in prison, and sebaceous glands are seen on several parts of his body, also in October 2019 , he went under a surgery while being handcuffed in Khomeini Hospital of Urmia .
Aran Tibash, son of Khalid and a native of Dizaj Margawar region of Urmia of west Azerbaijan in Iranian Kurdistan , was detained on Wednesday, December 26, 2018,after being summoned to the Urmia Intelligence Press Headquarters, and was temporarily released on bail of 200 million Tomans ($8000) on January 16,2019, after 20 days.
This Kurdish citizen was finally sentenced by the Third Branch of Urmia Revolutionary Court, headed by Judge Najafi, to six years in prison in late February ,2019 on charges of collaborating with the Kurdistan Democratic Party of Iran(KDPI). His sentence was later reduced to 4 years in prison.
Aran Tibash was detained on Monday, July 7,2019 to serve his 4 six-year sentence and transferred to Urmia Central Prison.
This political prisoner was deprived from education in 2012 by the order of Urmia University of Applied Sciences and also was once detained in 2013.