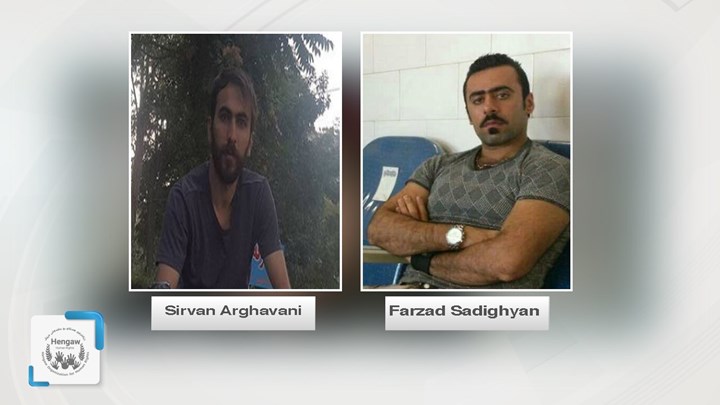 Hengaw: According to the informations received by the Hengaw, Human Rights Organization, on Monday, August 16, 2021, two Kurdish nationals from Tangisar village in Sanandaj County, Sirvan Arghawani and Farzad Sadeqian, were arrested to serve their six months sentenced and transferred to Sanandaj Central Prison.
These two, along with Amir Rezaei, were first arrested on Saturday, July 14, 2018, after being summoned to the Sanandaj secret services Office, and after 35 days of detention and interrogation they were released on bail of the amount of 50 million Tomans each and placed on trial.
All three were later sentenced to one year in prison by Branch 1 of the Revolutionary Court of Sanandaj in a joint case accused of collaboration with a kurdish opposition party known as the Democratic Party of Iranian Kurdistan. And later in January 2019 their sentences were reduced to six months by the appeal court.