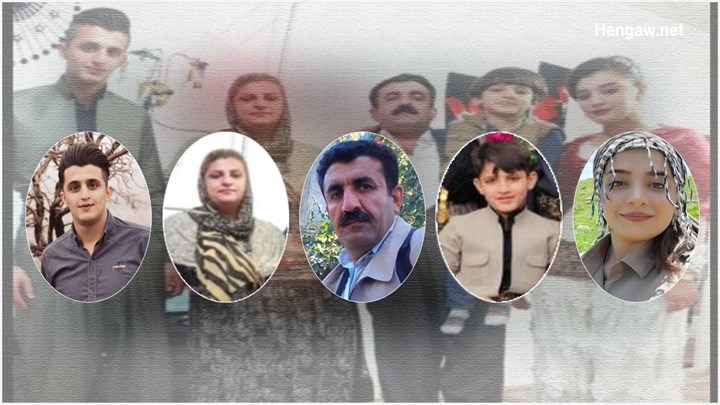 Hengaw: Last week, the Iranian secret service threatened the family of a Kurdish political activist who had fled from Iran. The Ettelaat threatened to arrest the wife and their nine-year-old child.
According to reports received by Hengaw Human Rights Organization, on February 14, 2022, the Ettelaat (IRGC intelligence agency) broke into the home of Kurdish political activist and former prisoner Loghman Azizi in Oshnaviyeh, Iranian Kurdistan, and threatened to arrest his wife Leyla Naliwani and their nine-year-old son Jiear Azizi. According to witnesses, neighbors of the family stood in the way of the arrest.
According to an informed source, the Ettelaat arrived in front of the family's home with several full cars, entered without an arrest warrant and molested the political activist's wife and child.
In this context, it is worth mentioning that Mohamad Sadiq Azizi, the couple's 19-year-old son, who is currently doing his military service, was arrested on the street in Tehran on February 9, 2022. After his arrest, Mohamad Sadiq Azizi was handed over to the Iranian Revolutionary Guard and taken to an unknown location.
A few days after his arrest, Mohamad told his family in a phone call: "They arrested me because my father left the country and because my sister joined a Kurdish party. I have to stay in prison for two months."
Loghman Azizi, the father of the family and a former Kurdish political prisoner, decided last year to leave the country and flee to Europe due to pressure from the Iranian Revolutionary Guards. In 2016, he was arrested by Iranian regime forces and sentenced to 16 years in prison by the Iranian judiciary for membership of the Kurdistan Democratic Party (PDKI). An appeals court later reduced his sentence to five years and eight months.