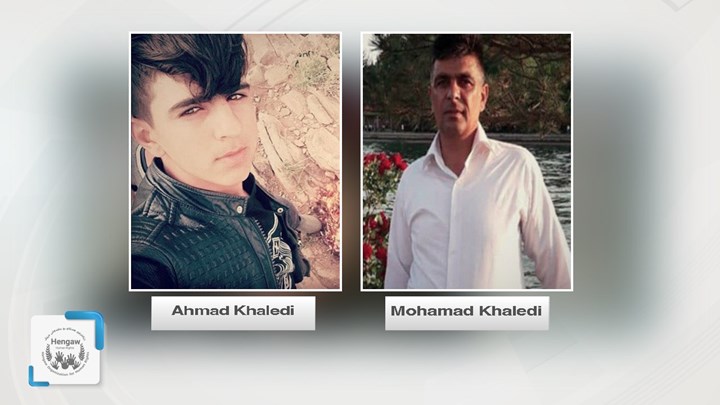 Hengaw: A father and his son who were arrested a month ago by the security forces of the Islamic Republic of Iran have disappeared without a trace. There is no information about their whereabouts or their condition.
Mohamad Khaledi and his 16-year-old son Ahmad Khaledi were arrested by forces of the Ettelaat (Iranian secret service) in Chaldoran, West Azerbaijan Province, around mid-October 2021. Since their arrest, their family has not been able to find out the location and reason for their detention or what condition they are in.
According to an informed source, the Ettelaat has not responded to inquiries from the family, who have been trying tirelessly for a month to get information. The source also added that the Ettelaat failed to show an arrest warrant when the father and son were arrested.