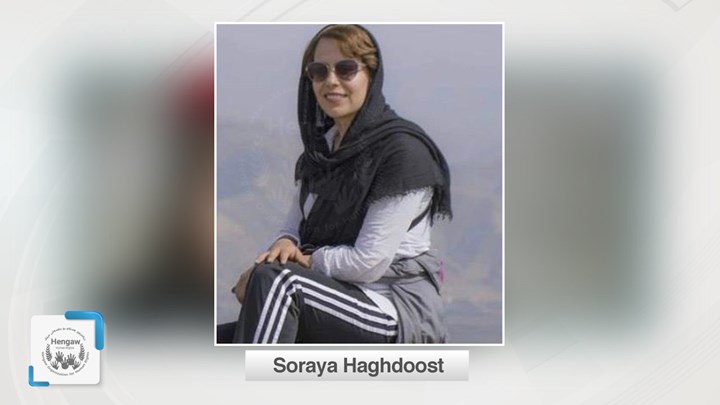 Hengaw: A female Kurdish civil activist from Marivan was arrested four days ago by Iranian security forces and transferred to Sanandaj.
According to a report received by Hengaw Human Rights Organization, on Thursday, June 17, 2021, Soraya Haghdoost, a civil activist and a member of the Marivan Human House NGO, was arrested by the Iranian intelligence service in the city.
According to an informed source, Soraya Haghdoost was arrested on the street by Iranian intelligence forces and was transferred to the Sanandaj Correctional Center.
Four days after the civil activist's arrest, her family's efforts to find out her fate have been fruitless, and the charges against her are still unclear.